Congratulations to our retirees who were recently recognized at the annual staff breakfast. A little throwback fun back to 1997 and 1988 where it all began at Pioneer for quite a few of them. Thank you for your dedication and years of service! What an impact you have made throughout the years. Good luck, enjoy, and Happy Retirement! Back Row: Kalyn Stichler, Chris Hicks, Paul Brown Front Row: Anita Walsh, Becky Nichols, Darlene Daugherty, and Laurie Easler.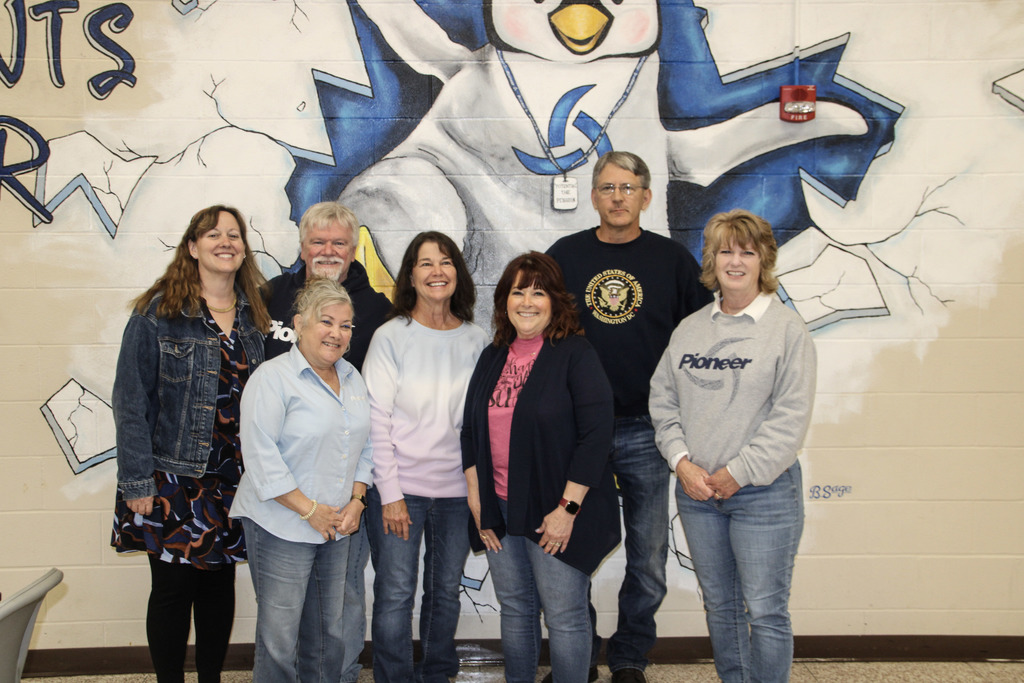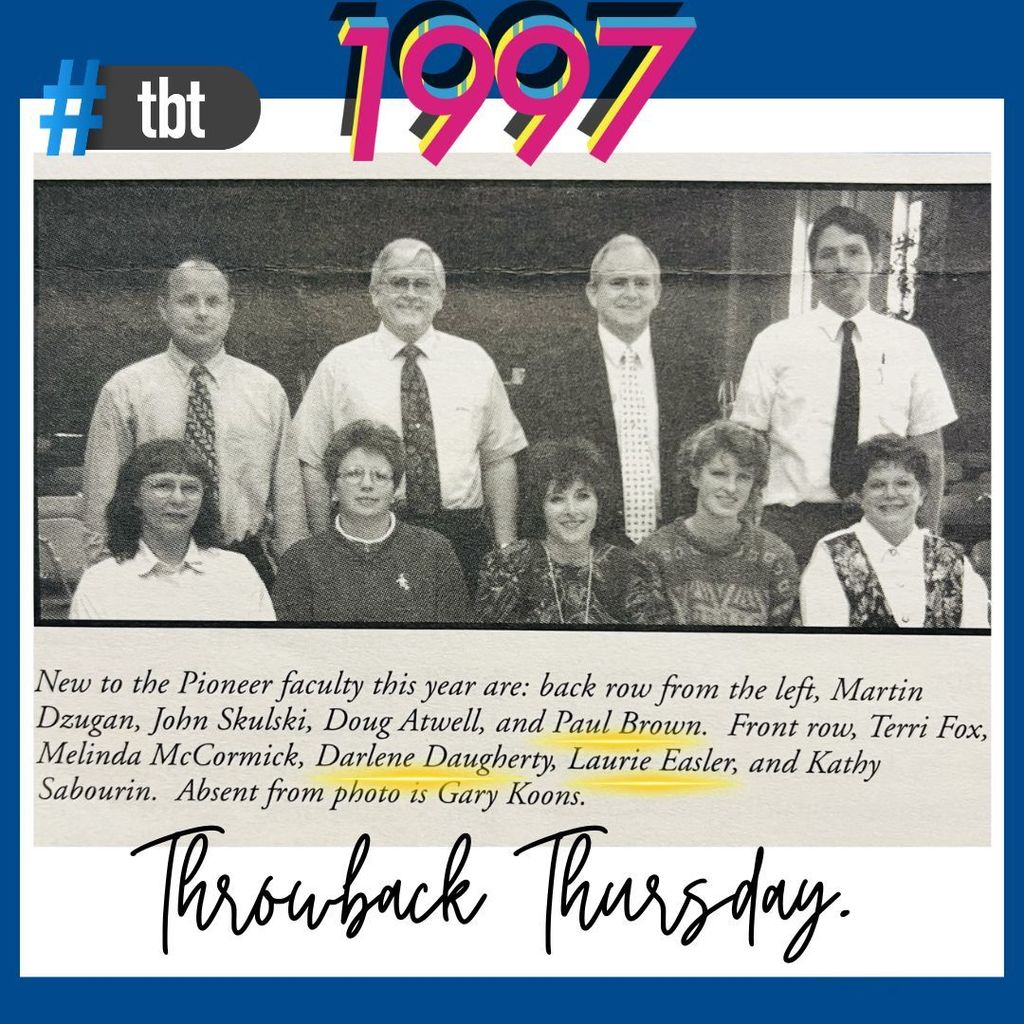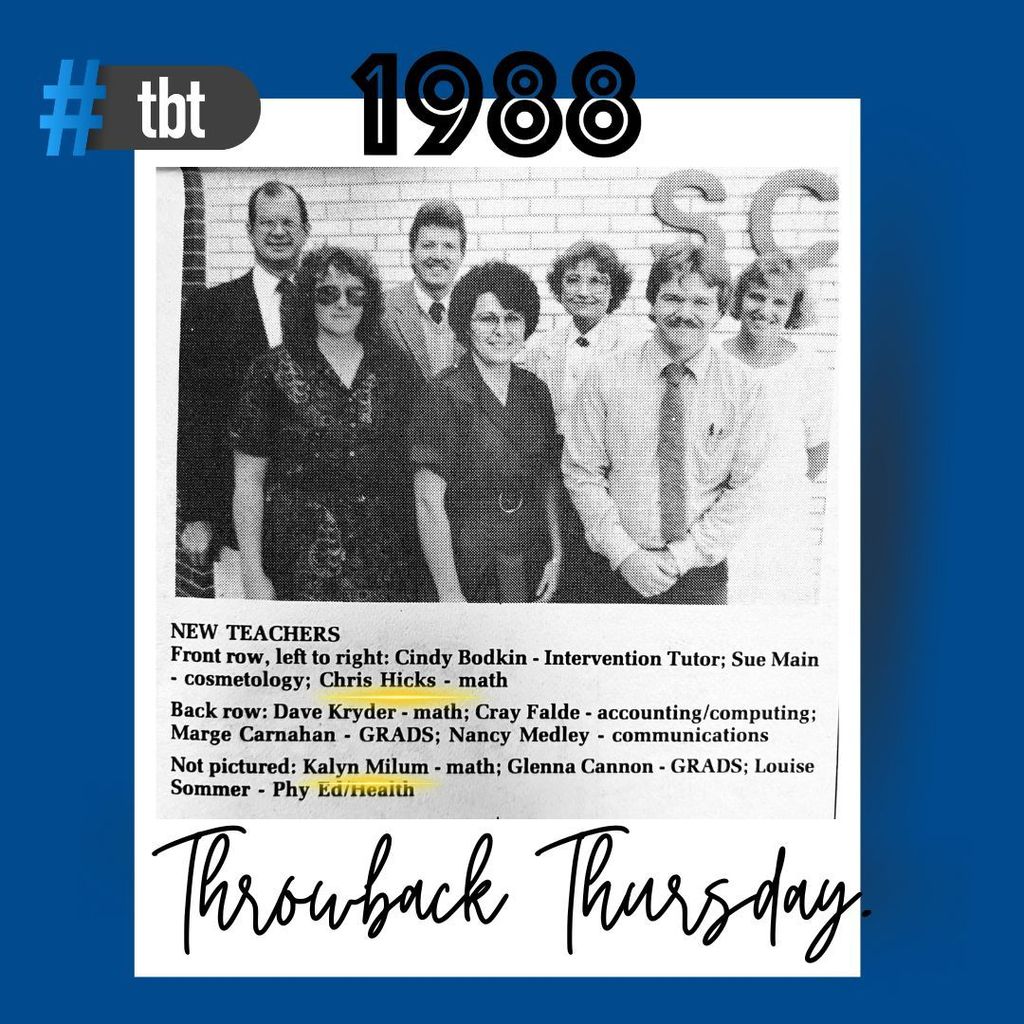 Last day of school! Juniors finished their day with a little student appreciation fun. Great job for all your hard work this year, next up Senior year! Have a great summer ☀️ #PioneerCTC #Classof2024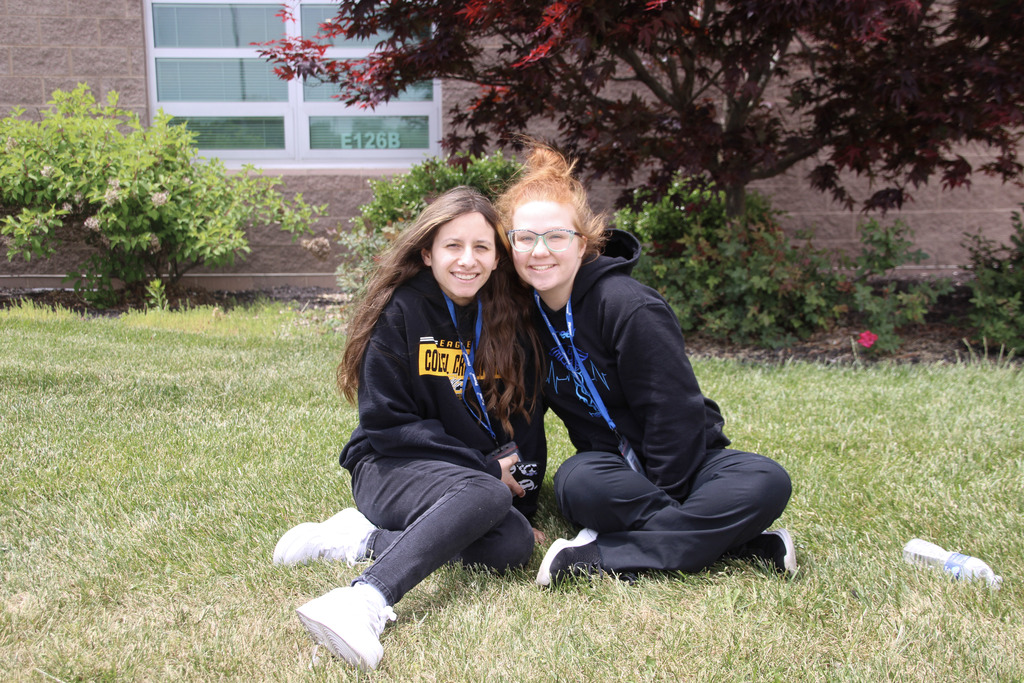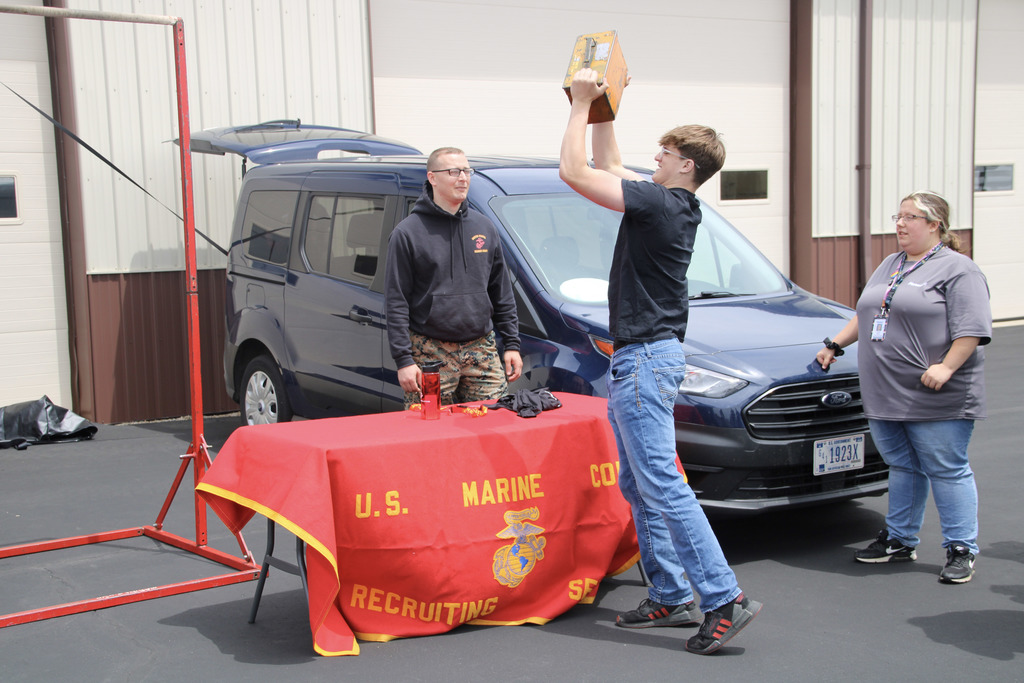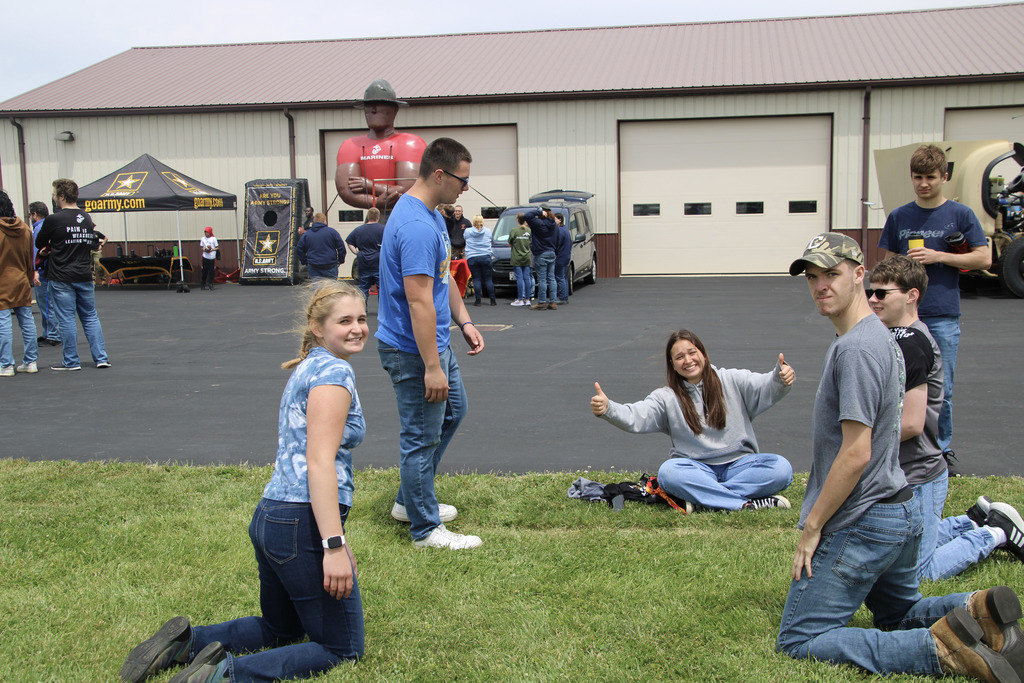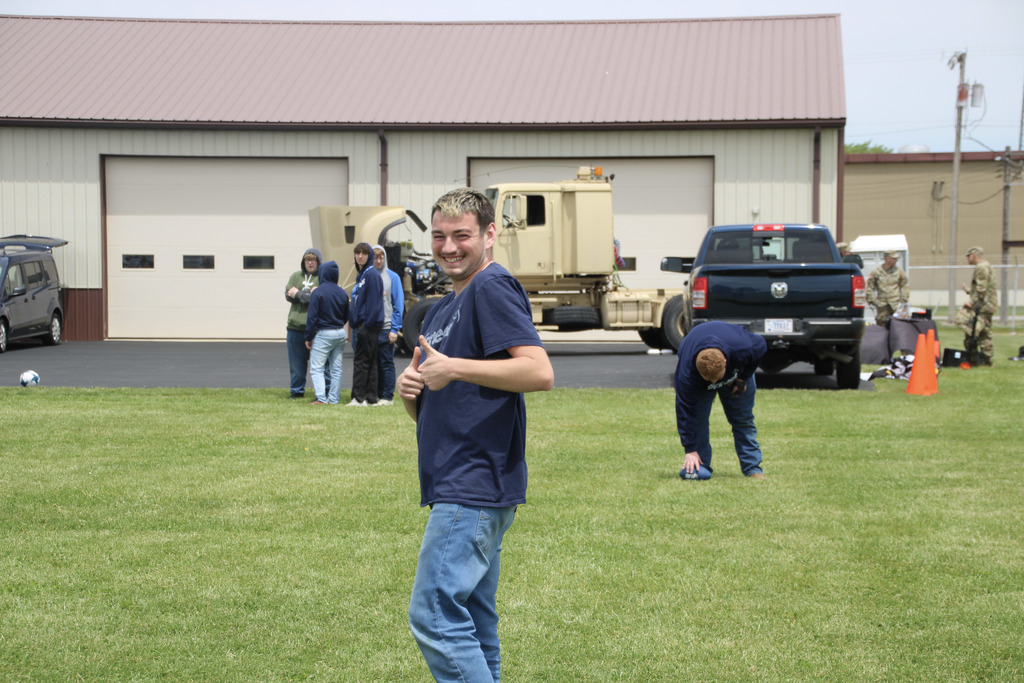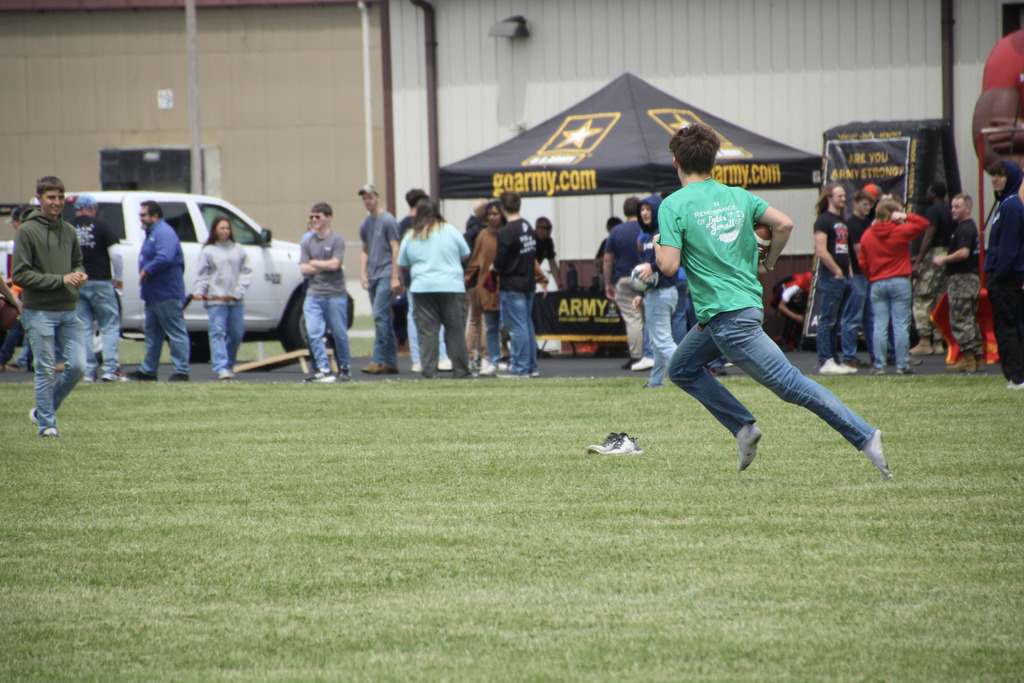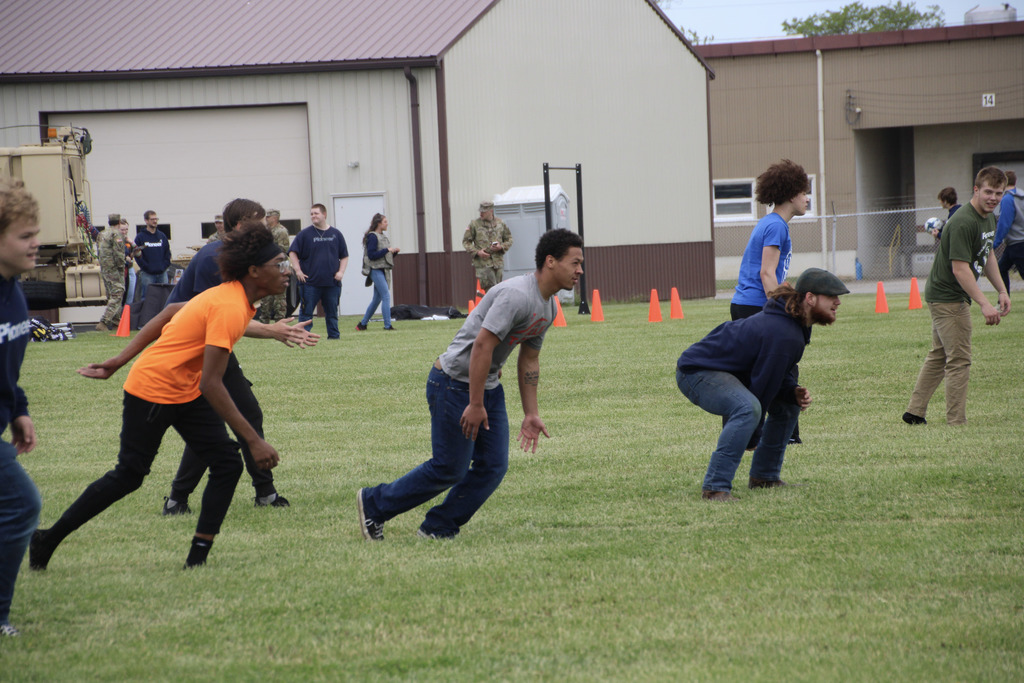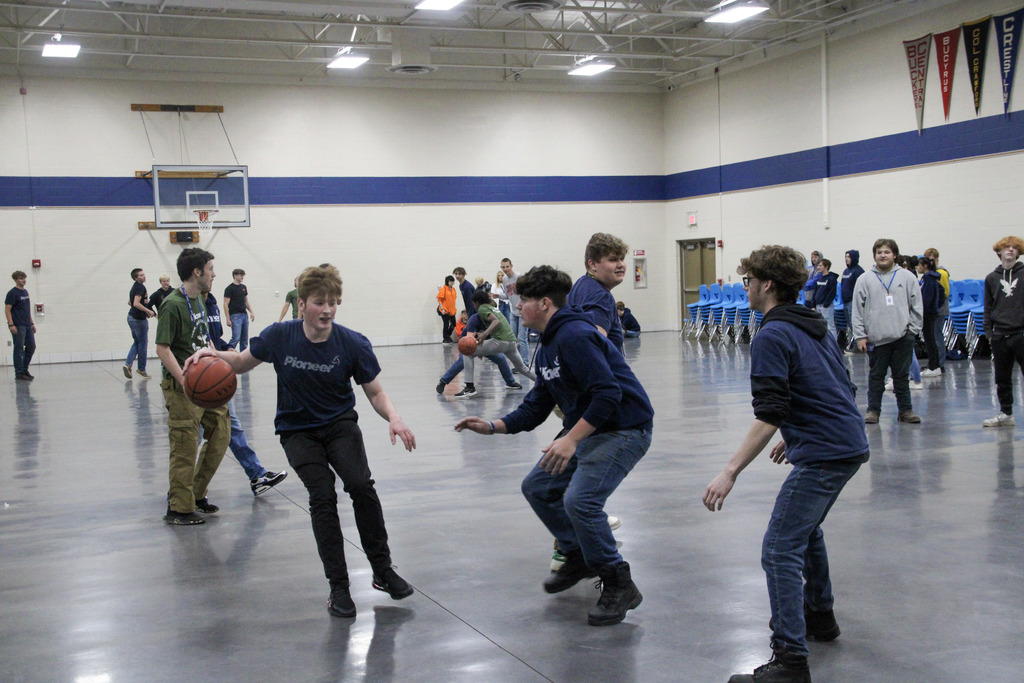 Congratulations to our junior students celebrating PERFECT attendance this year. Every day counts, way to go! 🌟 Madison Ames, Horticulture, Shelby High School 🌟 Rayna Clayton, Dental Assisting, Bucyrus High School 🌟 Cohen Krupa, Performing Arts, Lucas High School 🌟 Ellie Rinehart, Cosmetology, Galion High School 🌟 Heavenleigh Thomas, Media, Shelby High School 🌟 Allison Wright, Cosmetology, Buckeye Central High School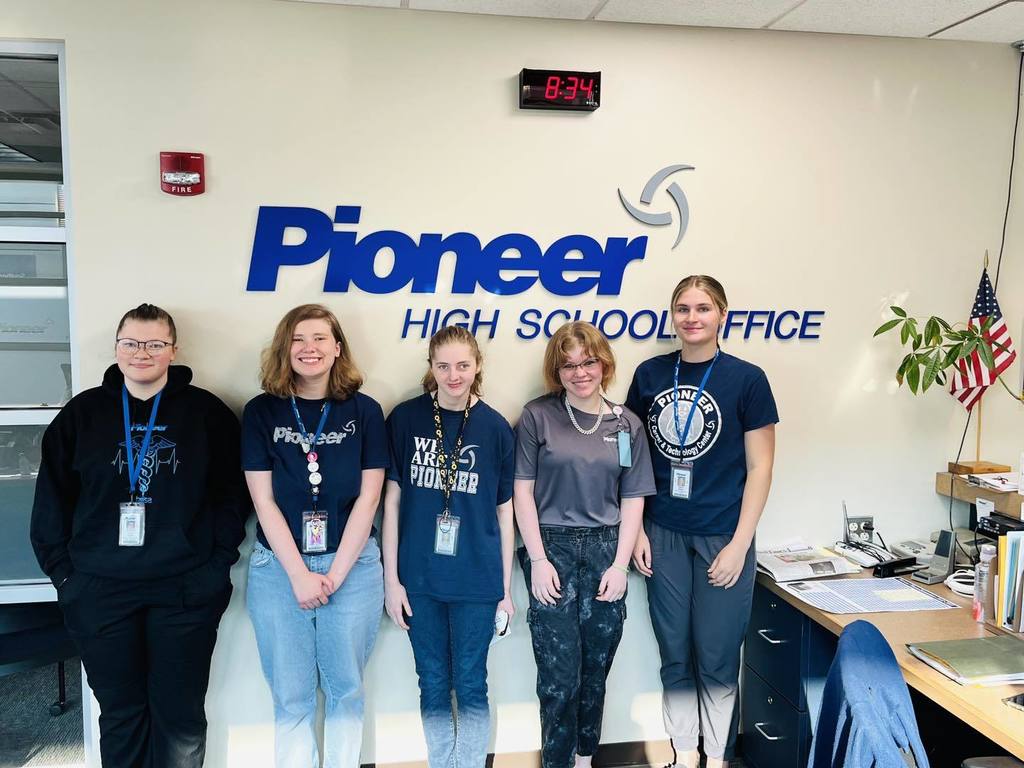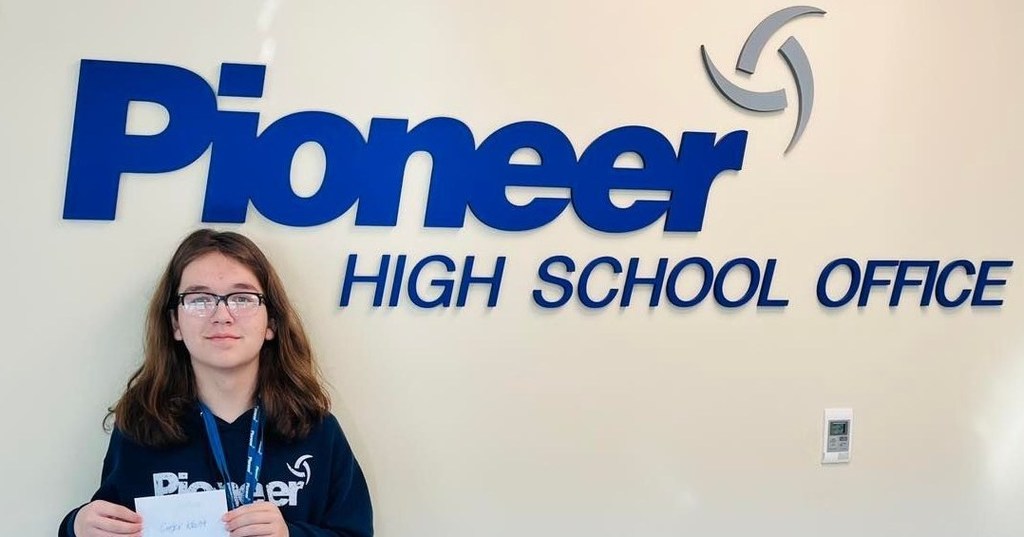 Today marks the official last day of school for seniors at Pioneer. Congratulations to the Class of 2023, it's been a memorable two years! We are excited to see what the future holds for you. Thank you for Choosing Pioneer and allowing us to be a part of your epic journey. Good Luck to you! "Be bold, be courageous, be your best!"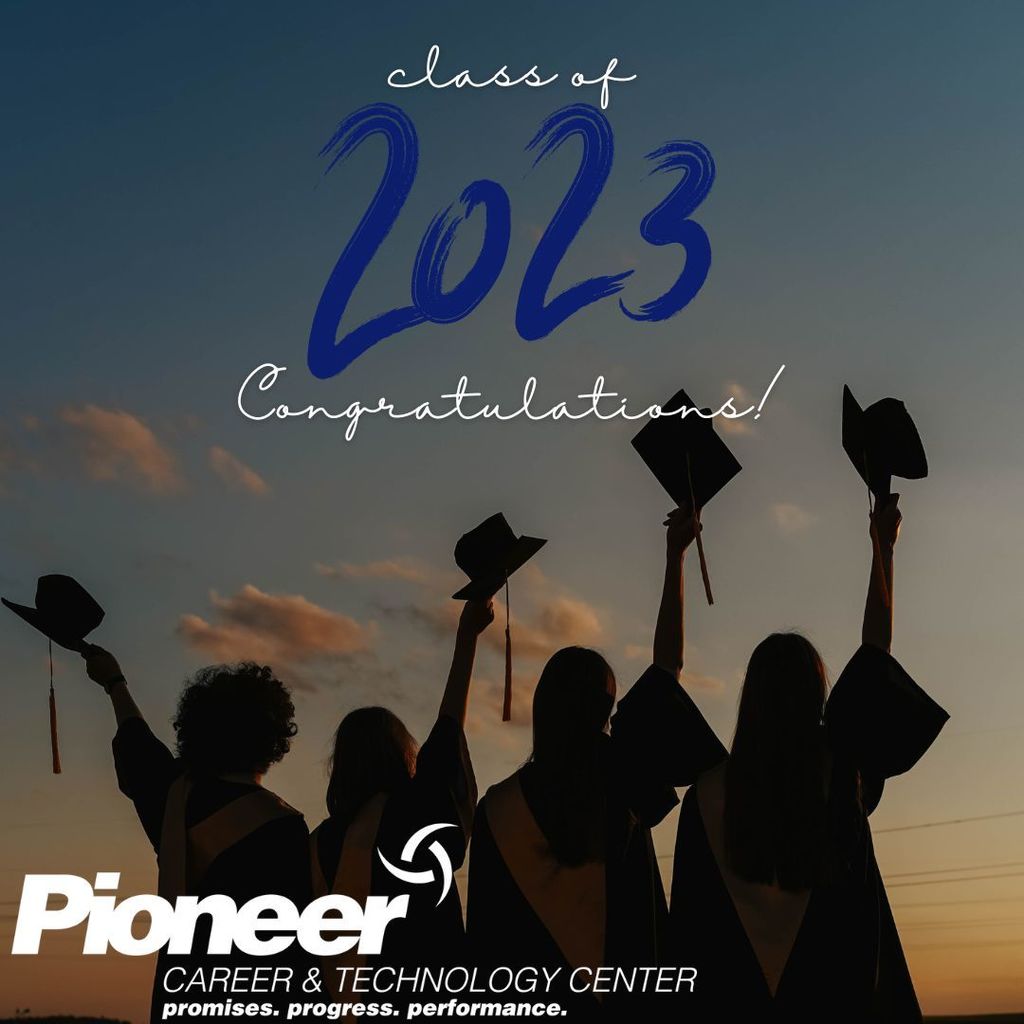 Pioneer Preschool hosted their annual Preschool Graduation yesterday for the children and their families. The children sang four songs, received their diploma, and celebrated with cookies and juice with their family. #PioneerCTC #PioneerPreschool Enroll Now for Fall of 2023.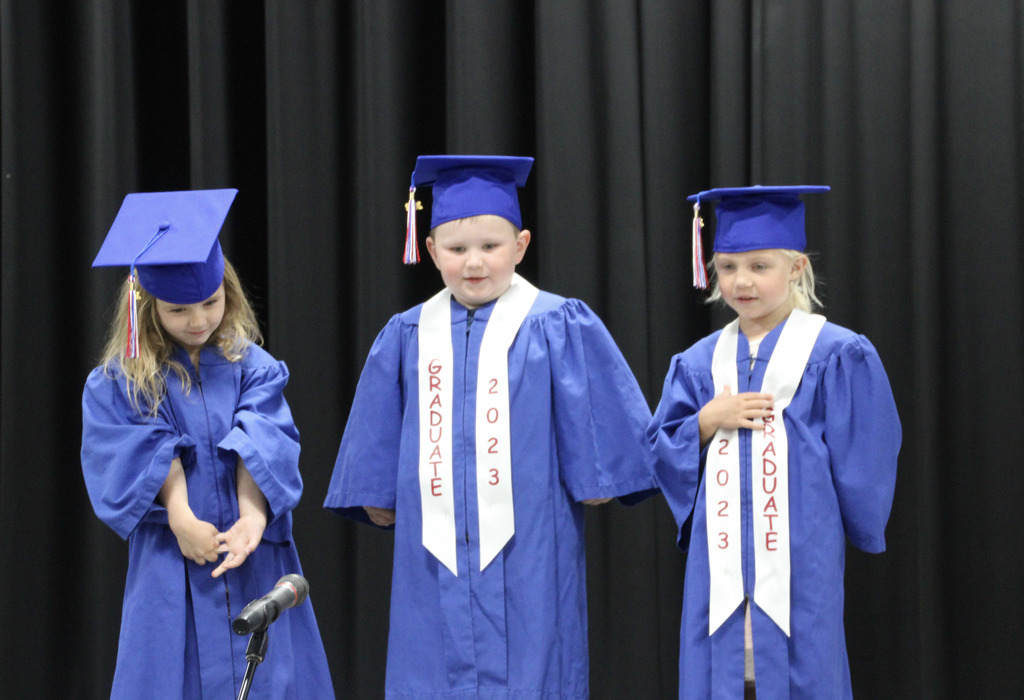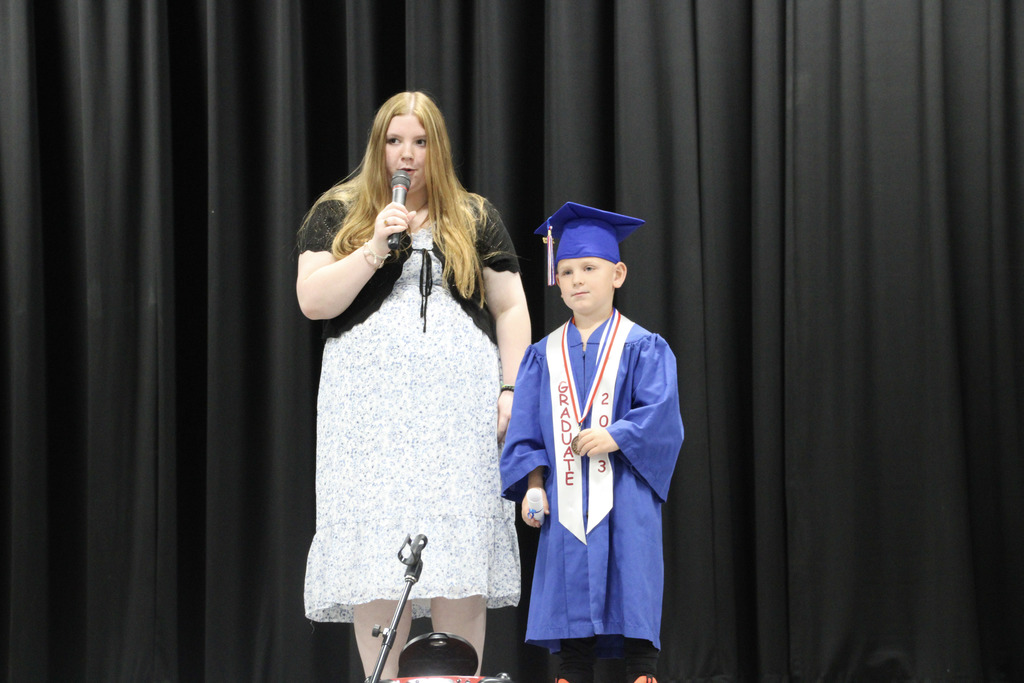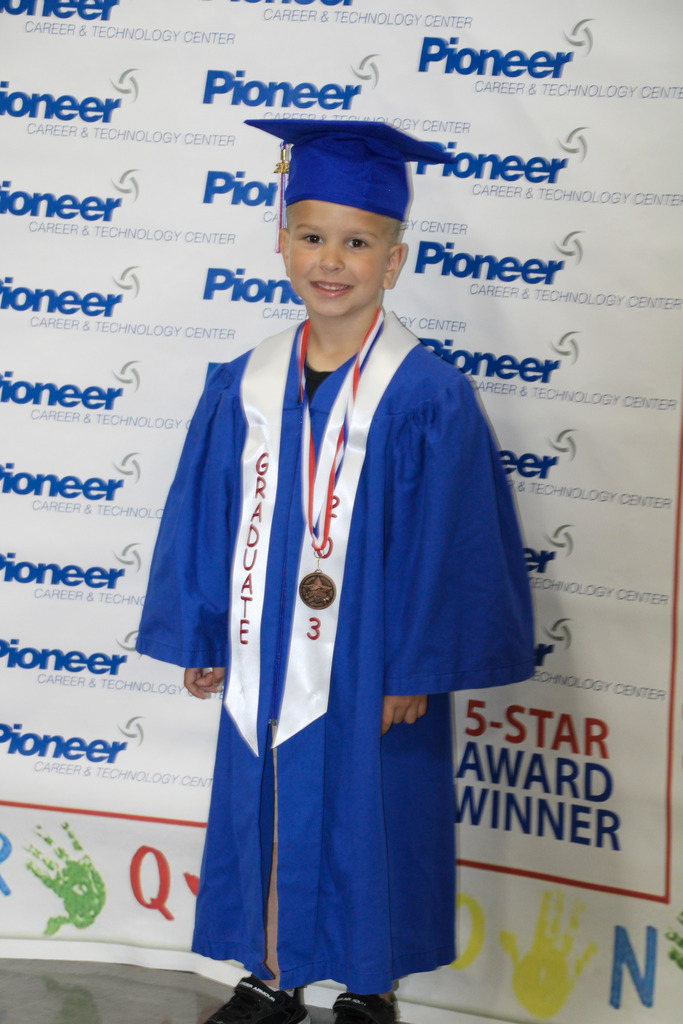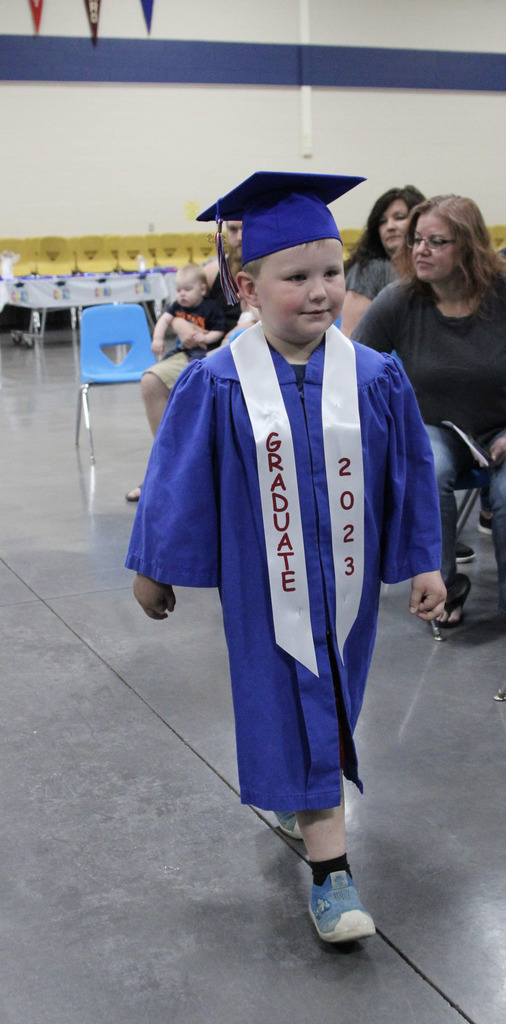 As the school year is winding down...last, but absolutely not least, our Lab of the Week is Hospitality with Mrs. Nichols!! This program has helped prepare students for immediate employment and life experiences in the Hospitality services. Methods, procedures, customer service, and so much more they have worked hard this school year! Great job Hospitality!! #PioneerCTC #Hospitality #Skills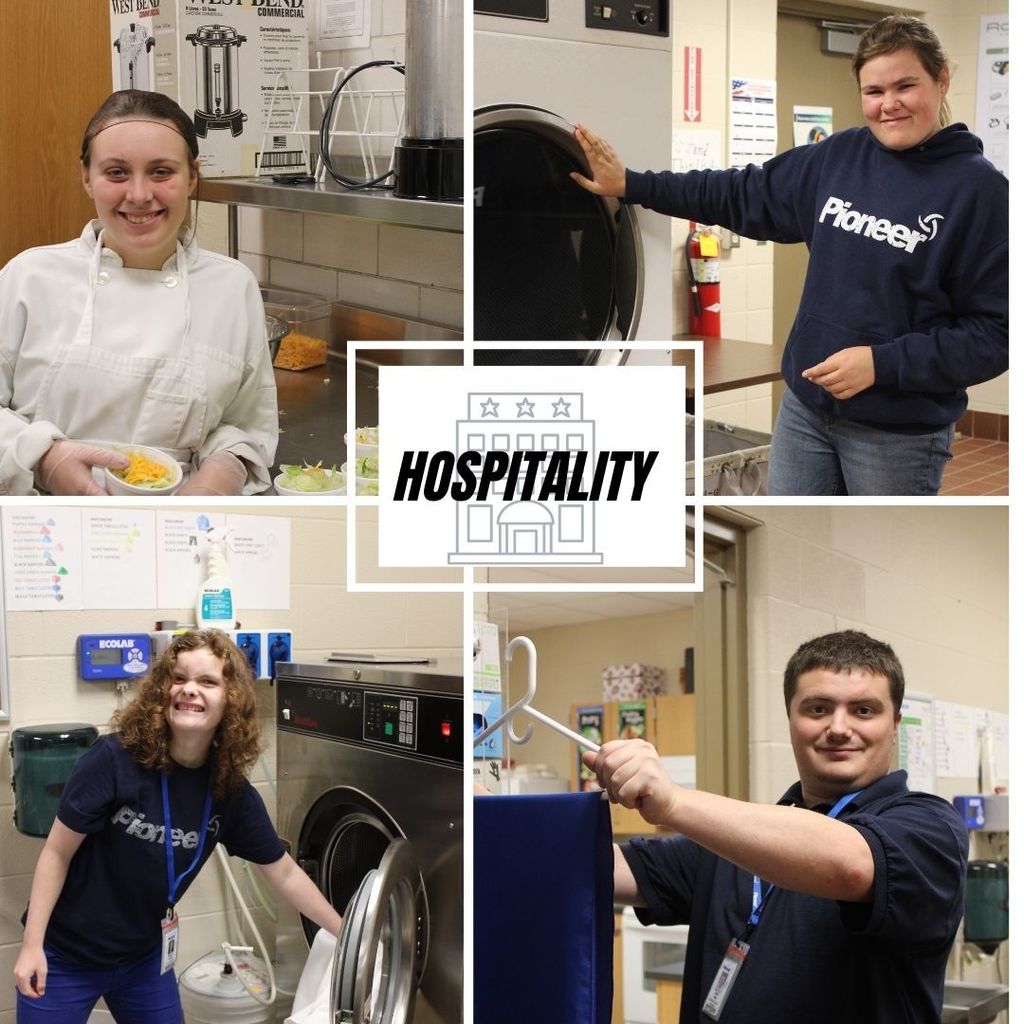 Student Appreciation Field Day has been cancelled due to weather forecast for tomorrow. We plan to reschedule a day next week, stay tuned.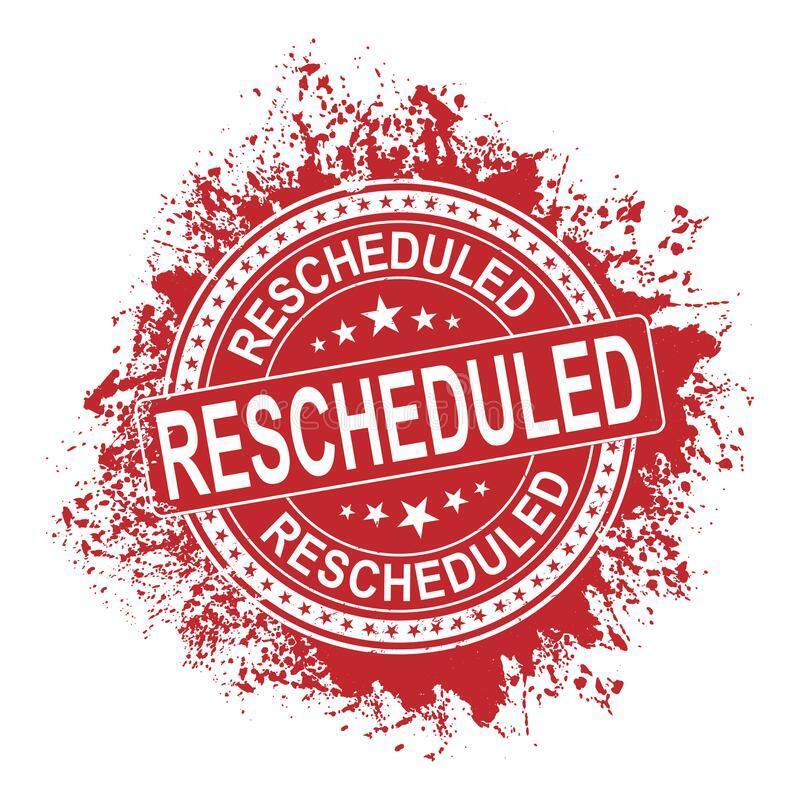 Congratulations to our Senior Medical Assisting Students! These amazing students have passed the final exam and are now Certified Clinical Medical Assistants. Way to go, a very bright future ahead. #PioneerCTC #Skills #medicalassistant Back Row (left to right): Aubrey McFadden, Silus Rettig, Shellie Bourne, Camryn Montgomery, E'mari Stewart, Quinn Backensto. (Front Row): Kadence Fairchild, Ella Lehman, Libby Diaz, Cari Adkins.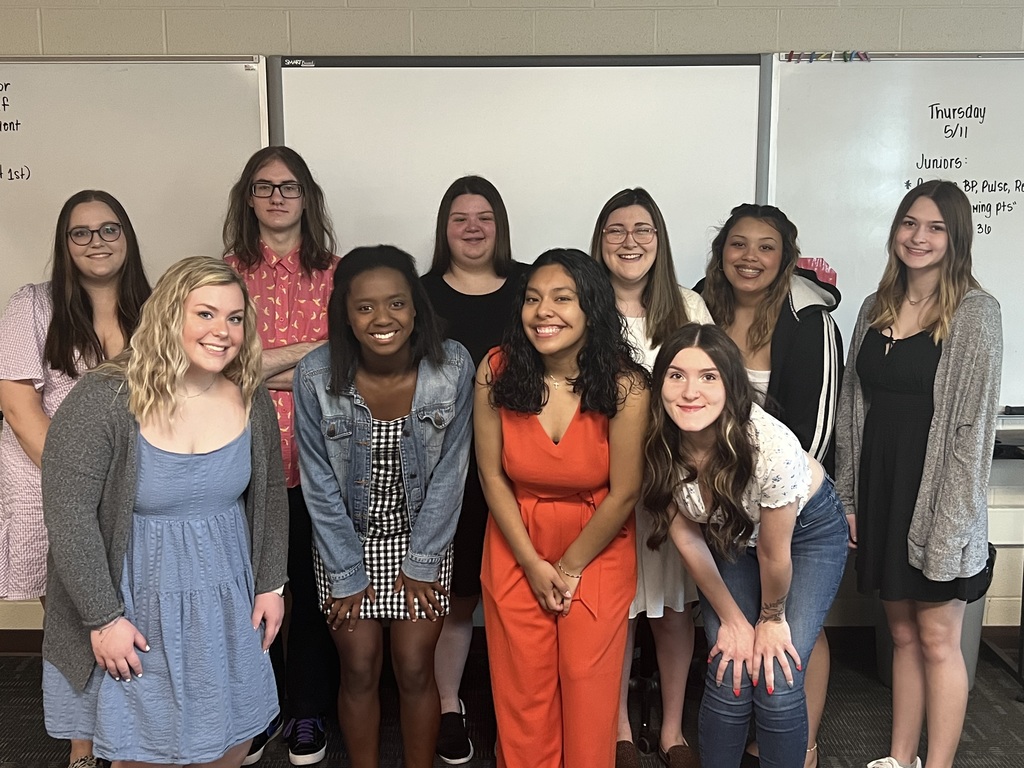 Pioneer is hosting STEAM Summer Camp for students entering grades 4-6. June 12 - 15th, spots are filling up fast, sign up today! It's an exciting event for students in our communities with a free drone included!! Click here for details.
https://tinyurl.com/PioneerSummerCamp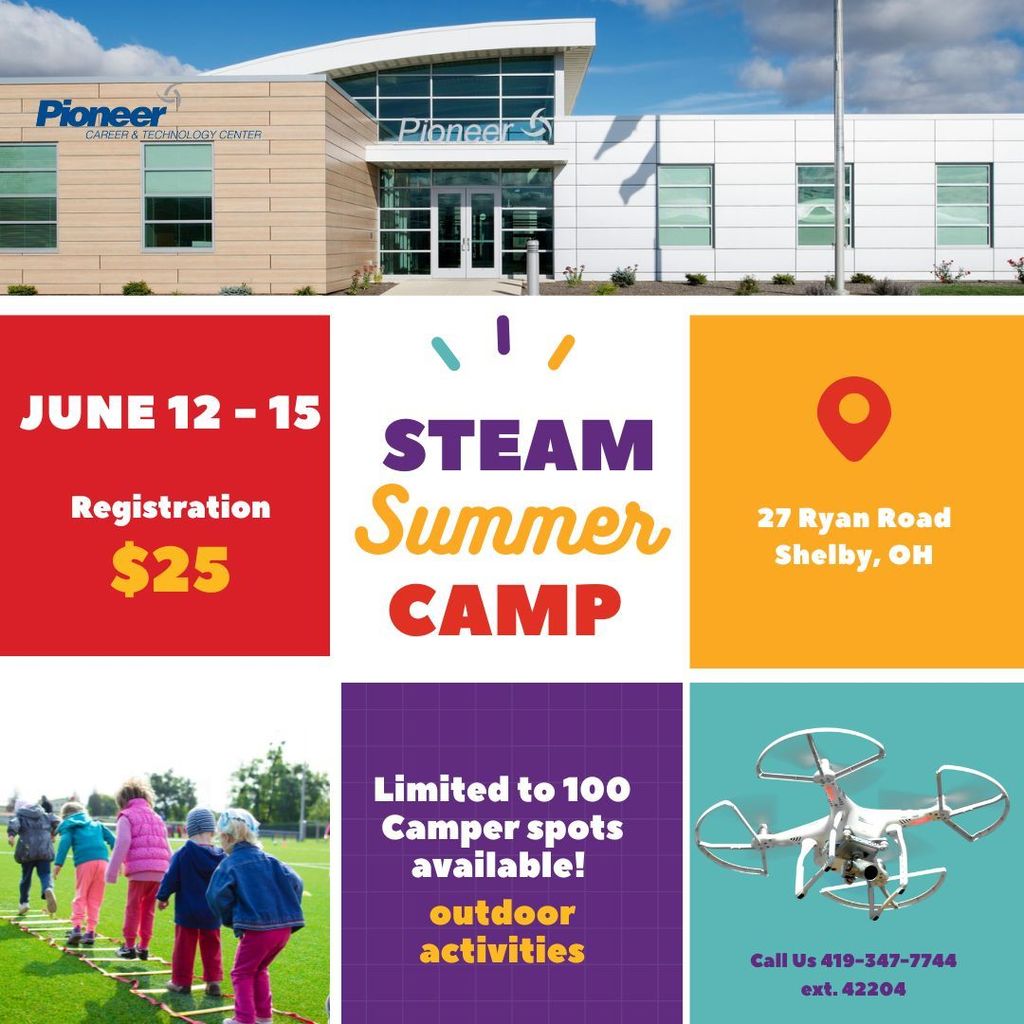 Yearbooks are in! Students, you can pick up this week in Mrs. Cosker's room W141 between 11 am - 3 pm or on Friday from 8 am - 3 pm. You will need to sign that you've picked yours up, so be sure you do. Memories last forever!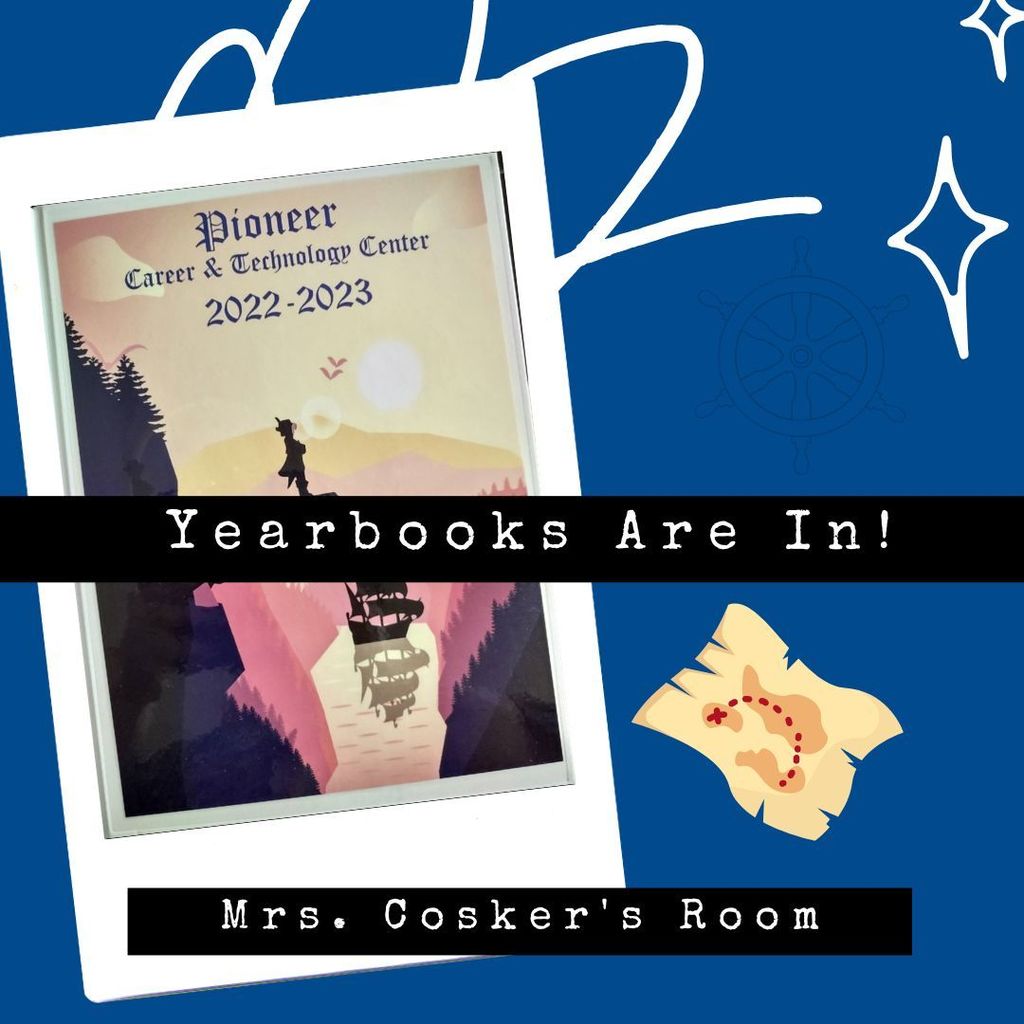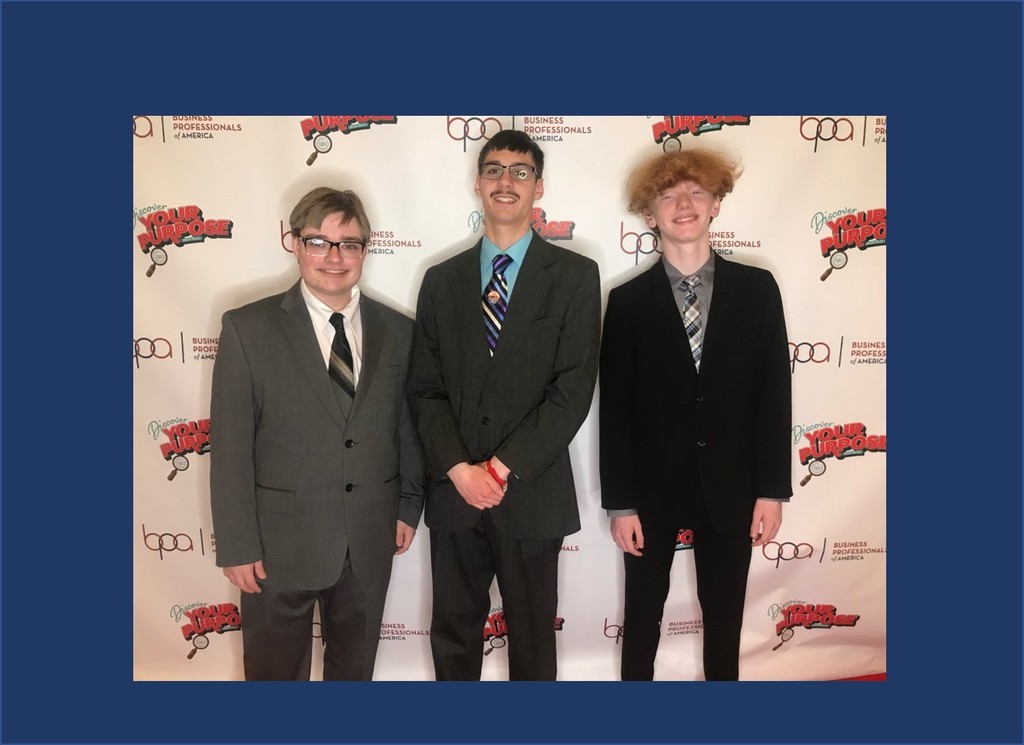 Senior Moments PM session! Congratulations Class of 2023, we are so proud of you! #PioneerCTC #Classof2023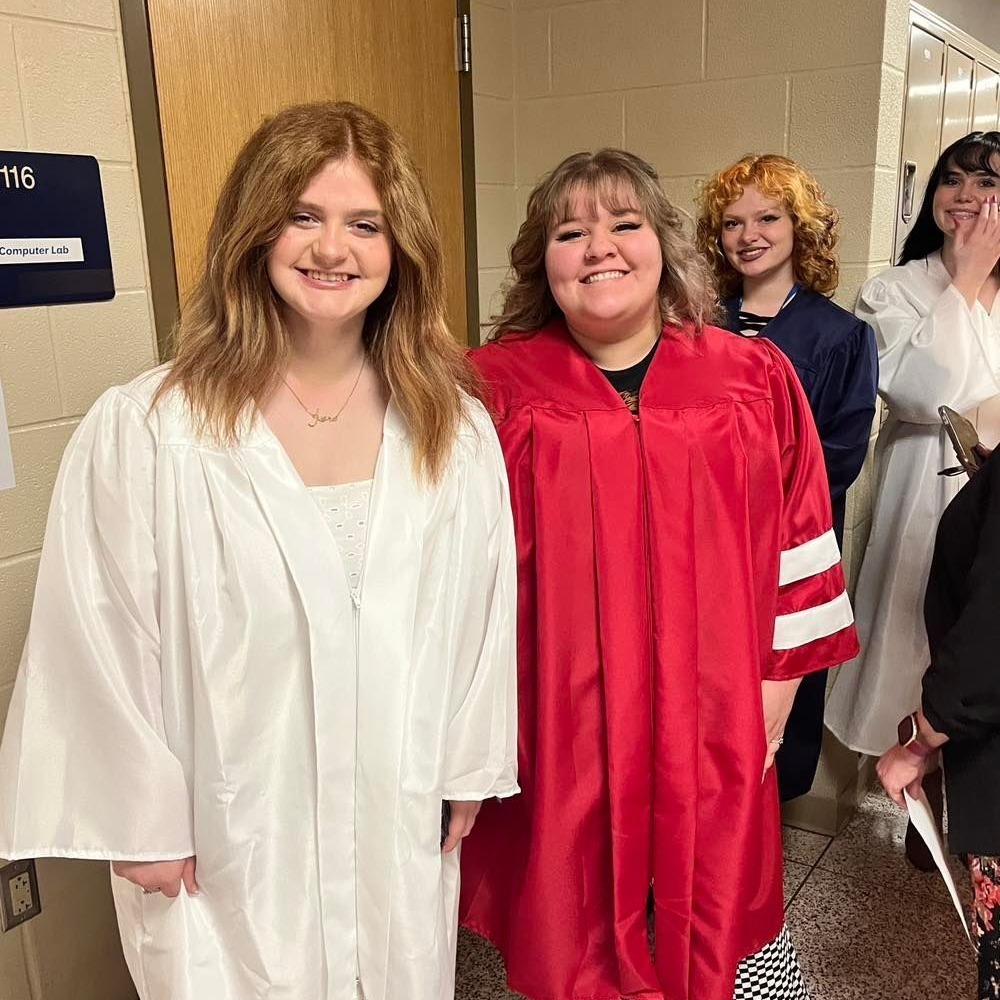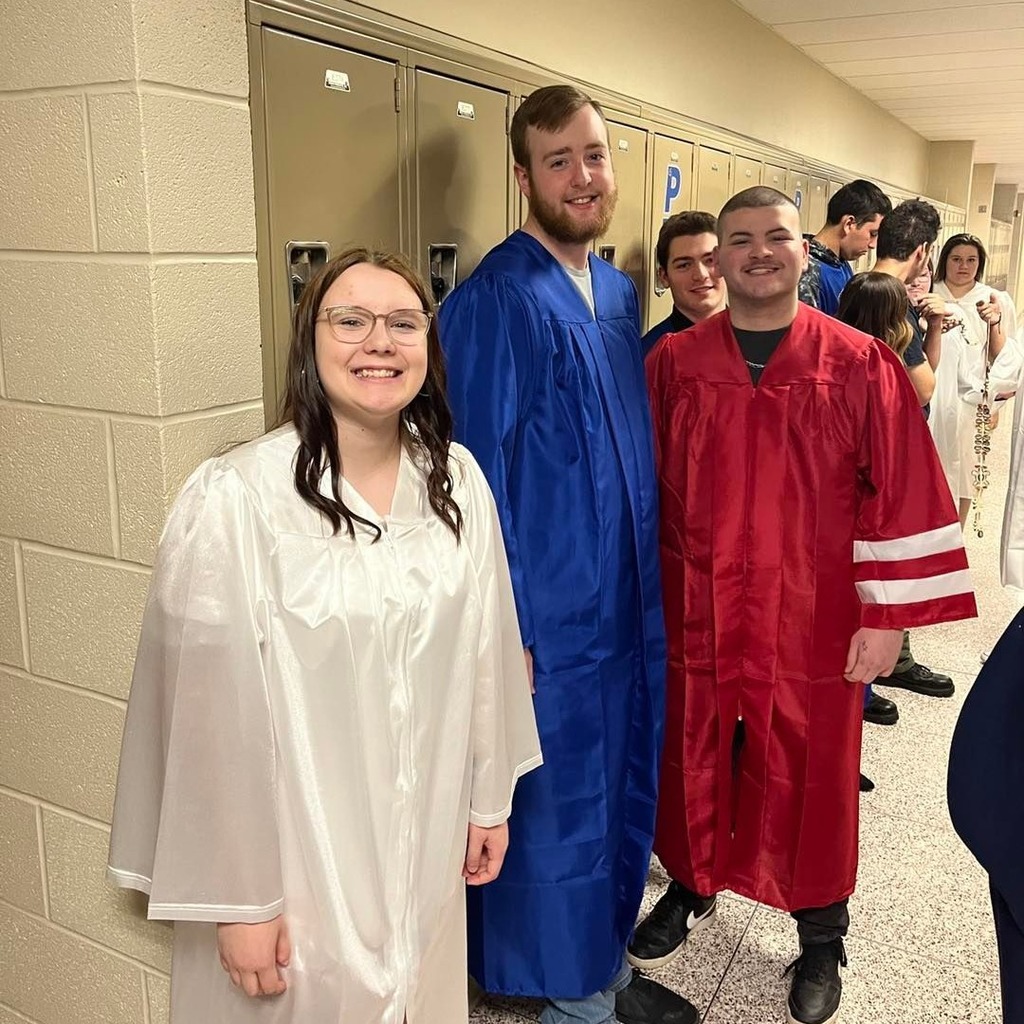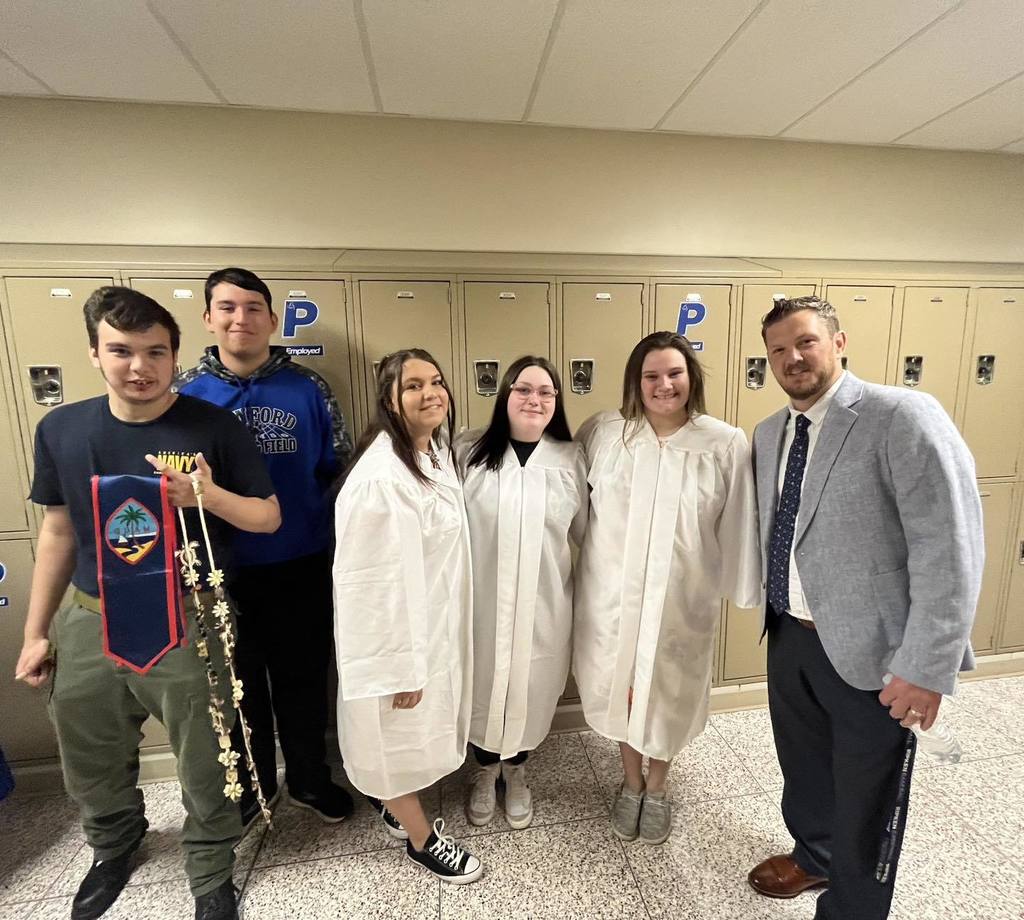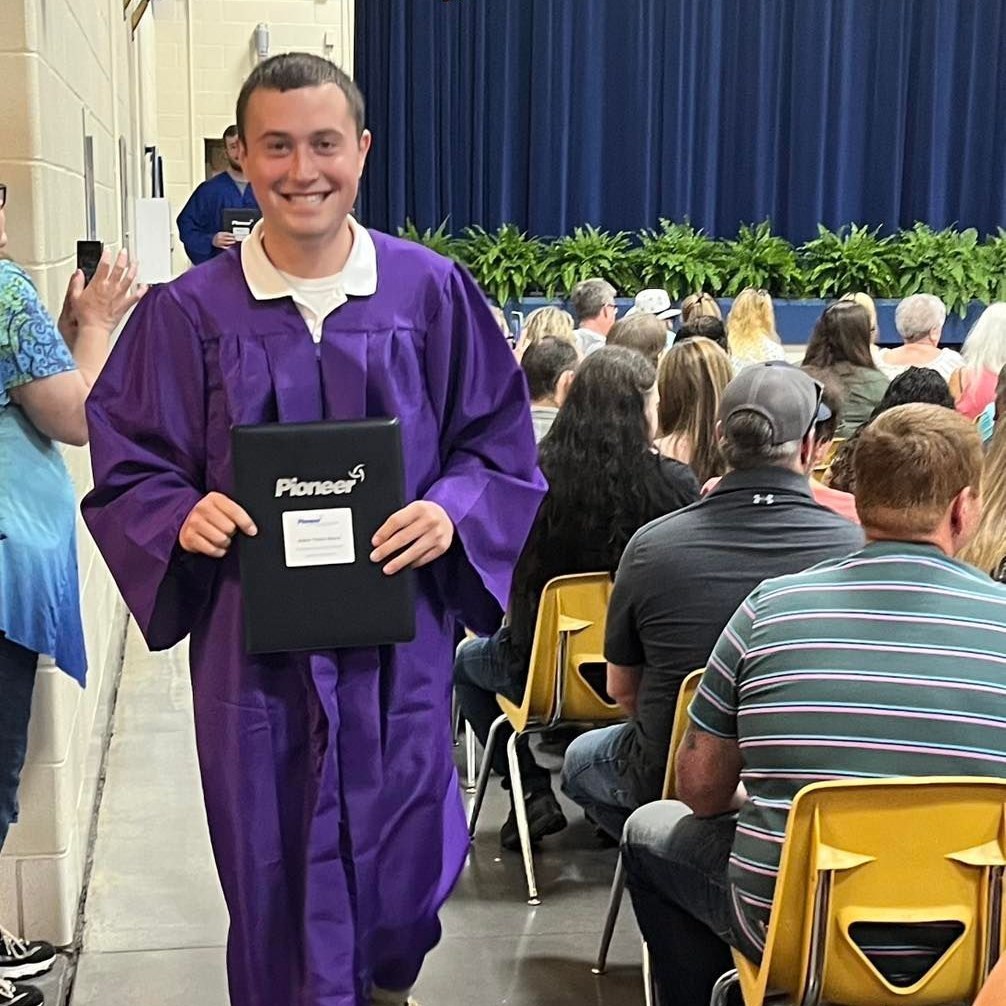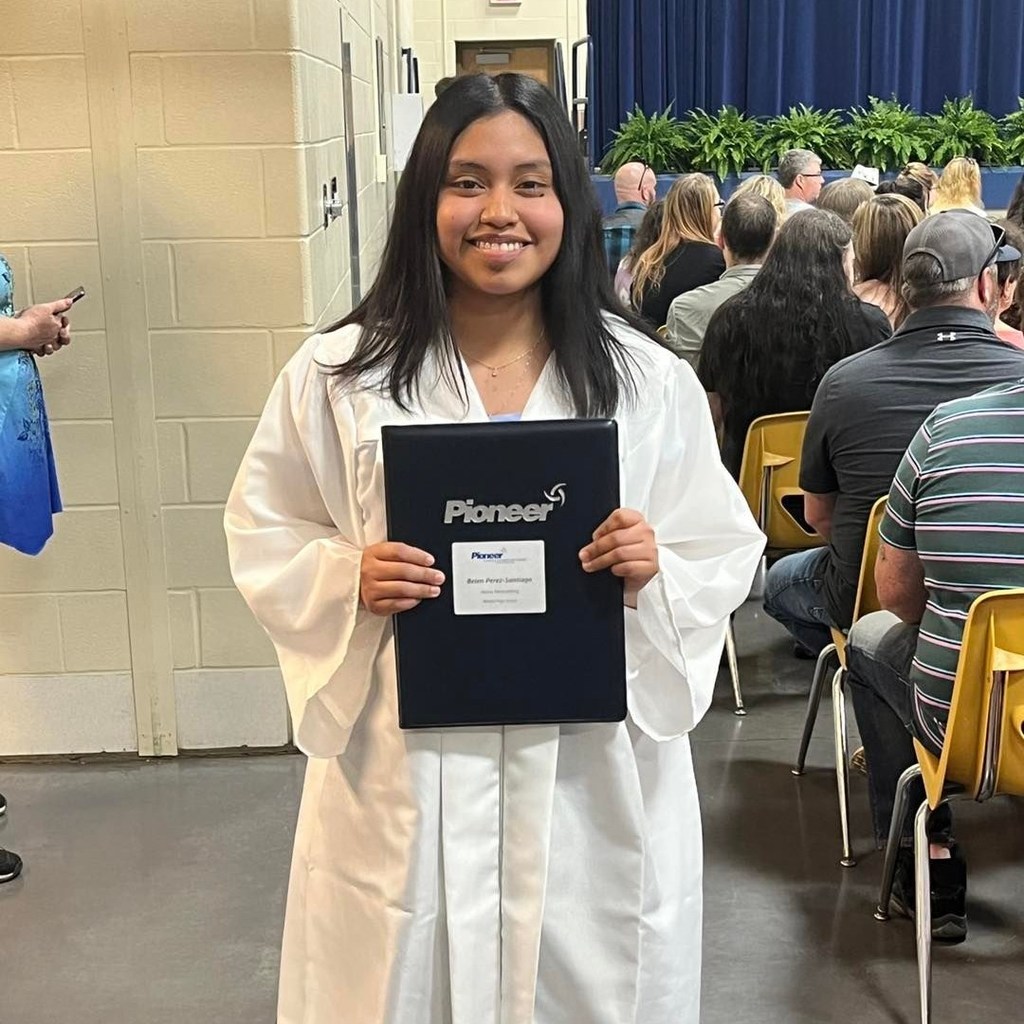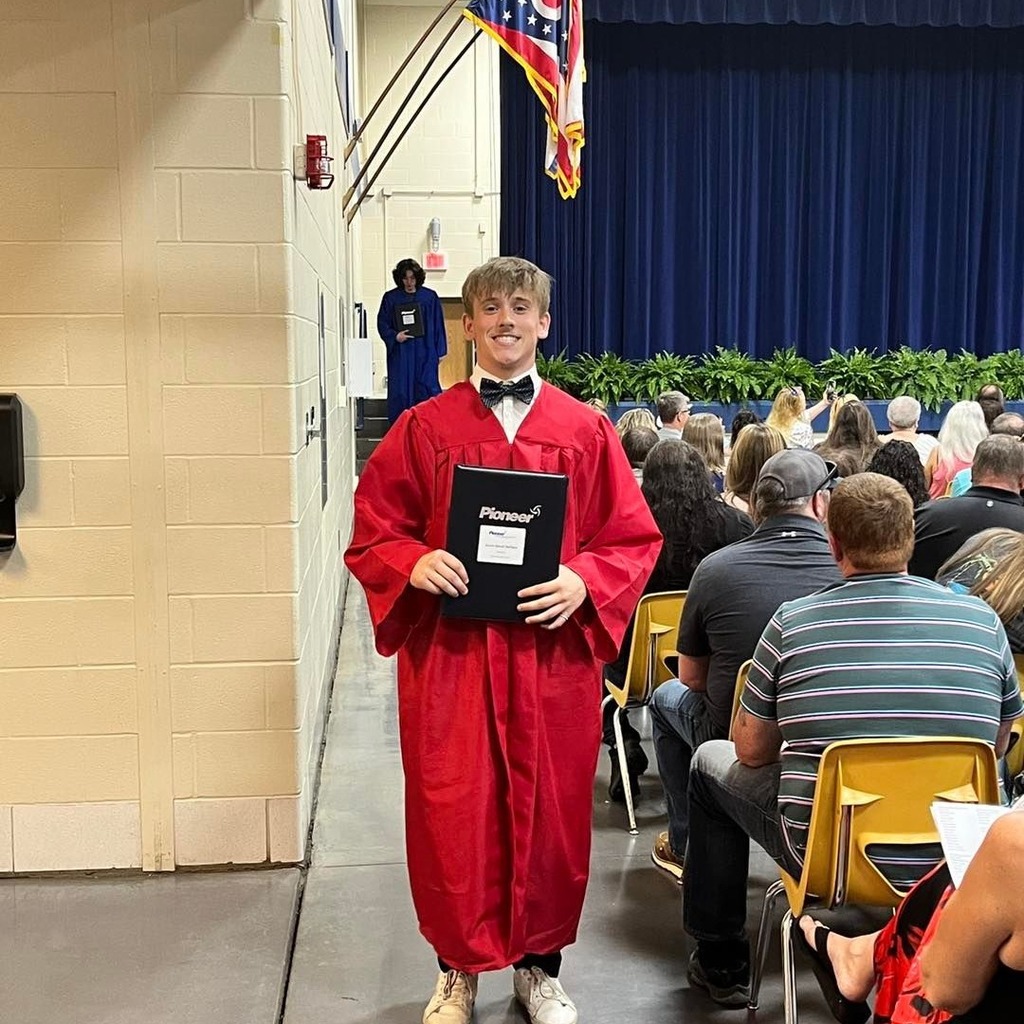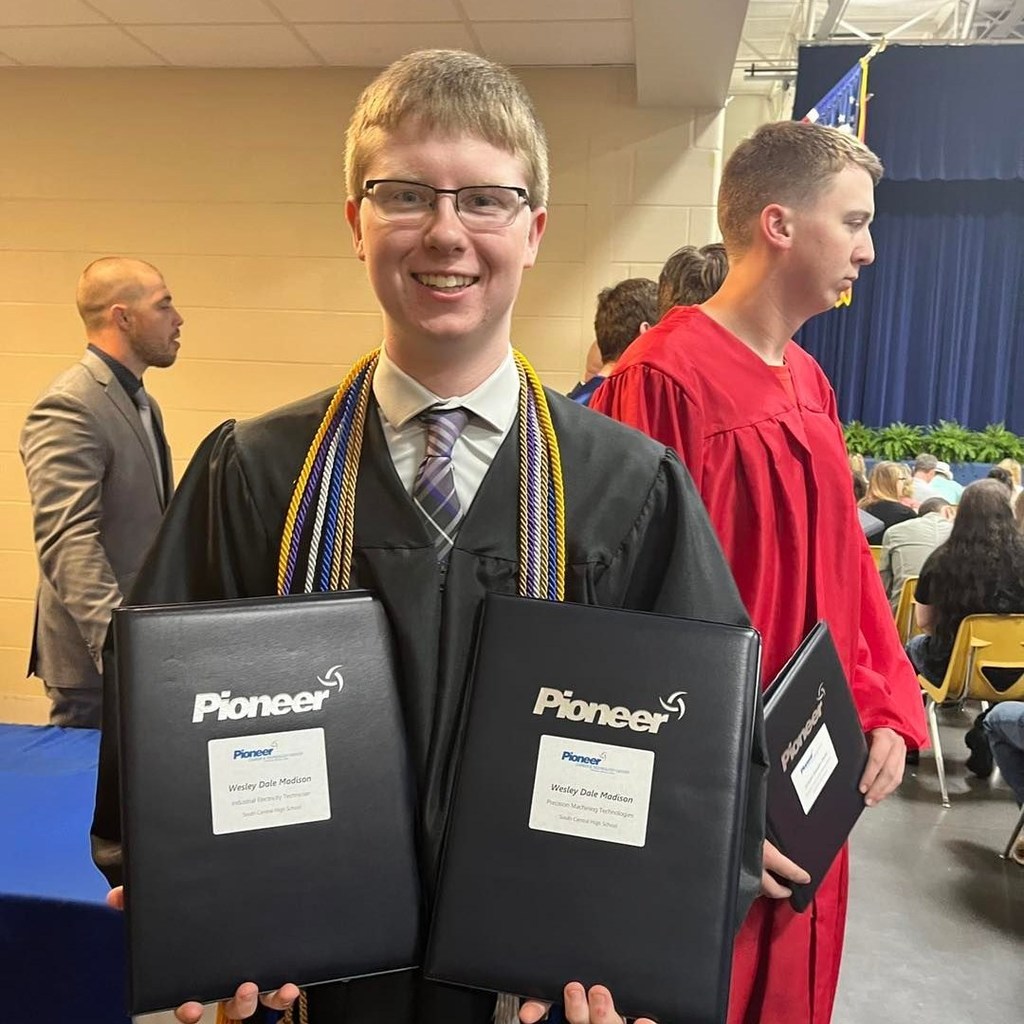 Celebrating our Senior Moments, AM Session. Congratulations Class of 2023!! 🎉 #PioneerCTC #CareerTechPassport #Classof2023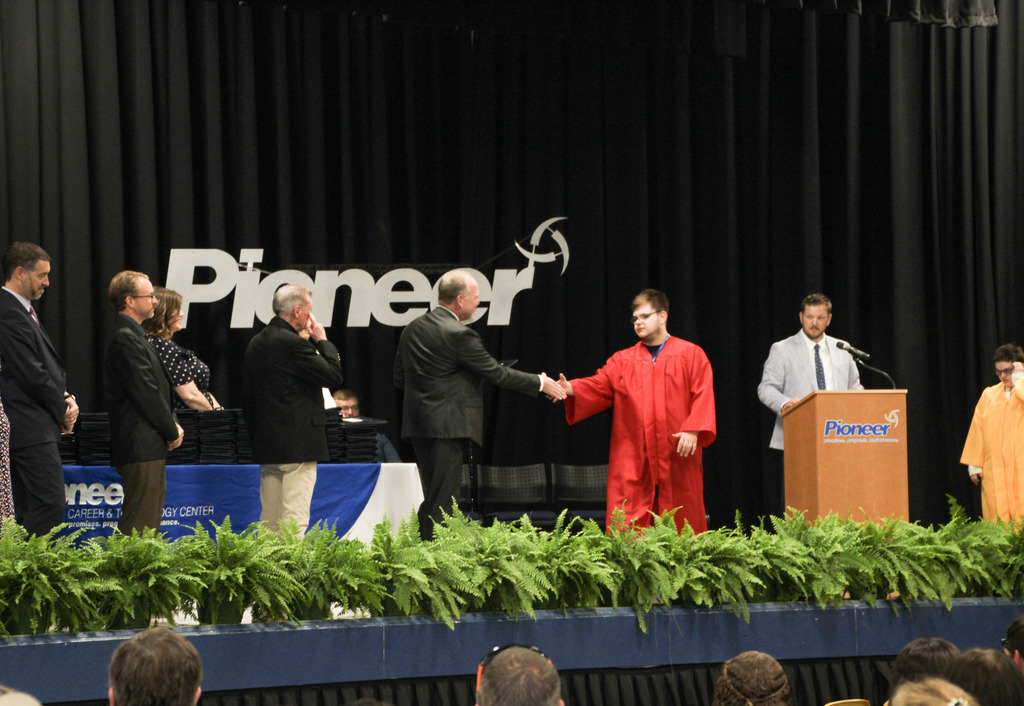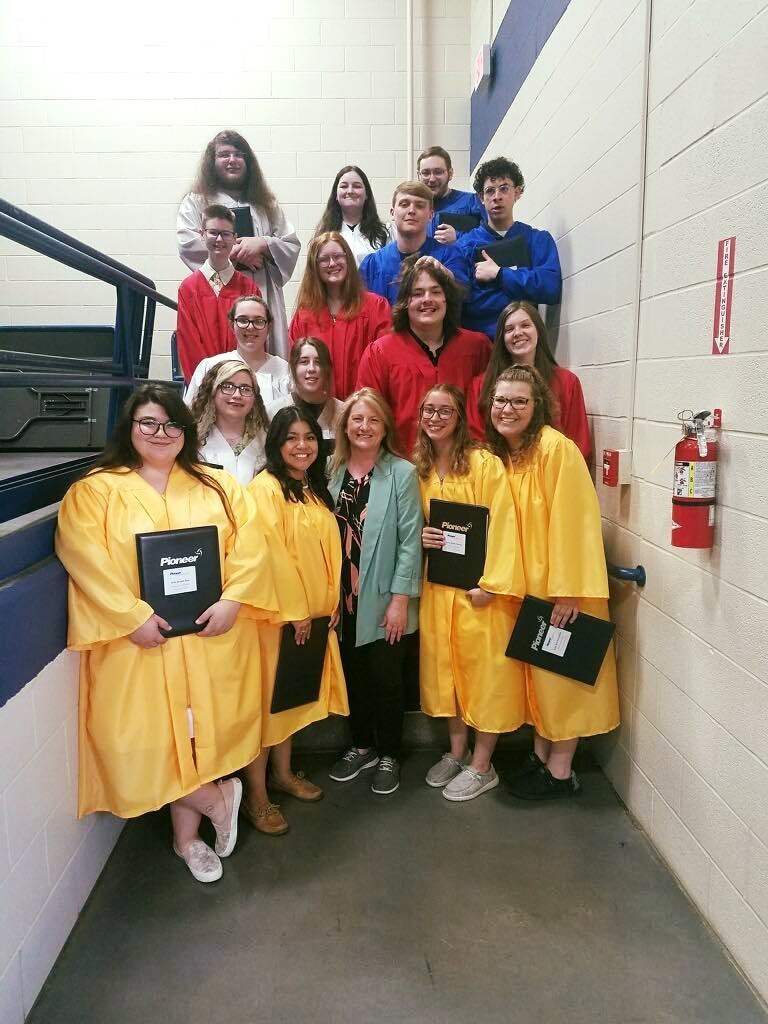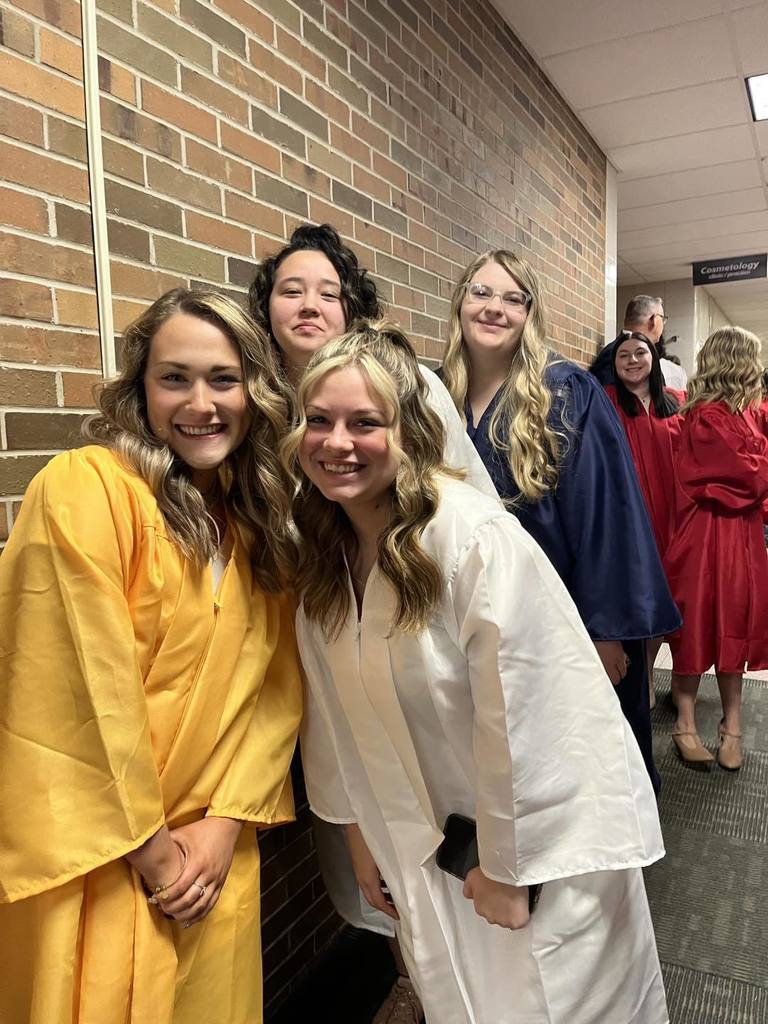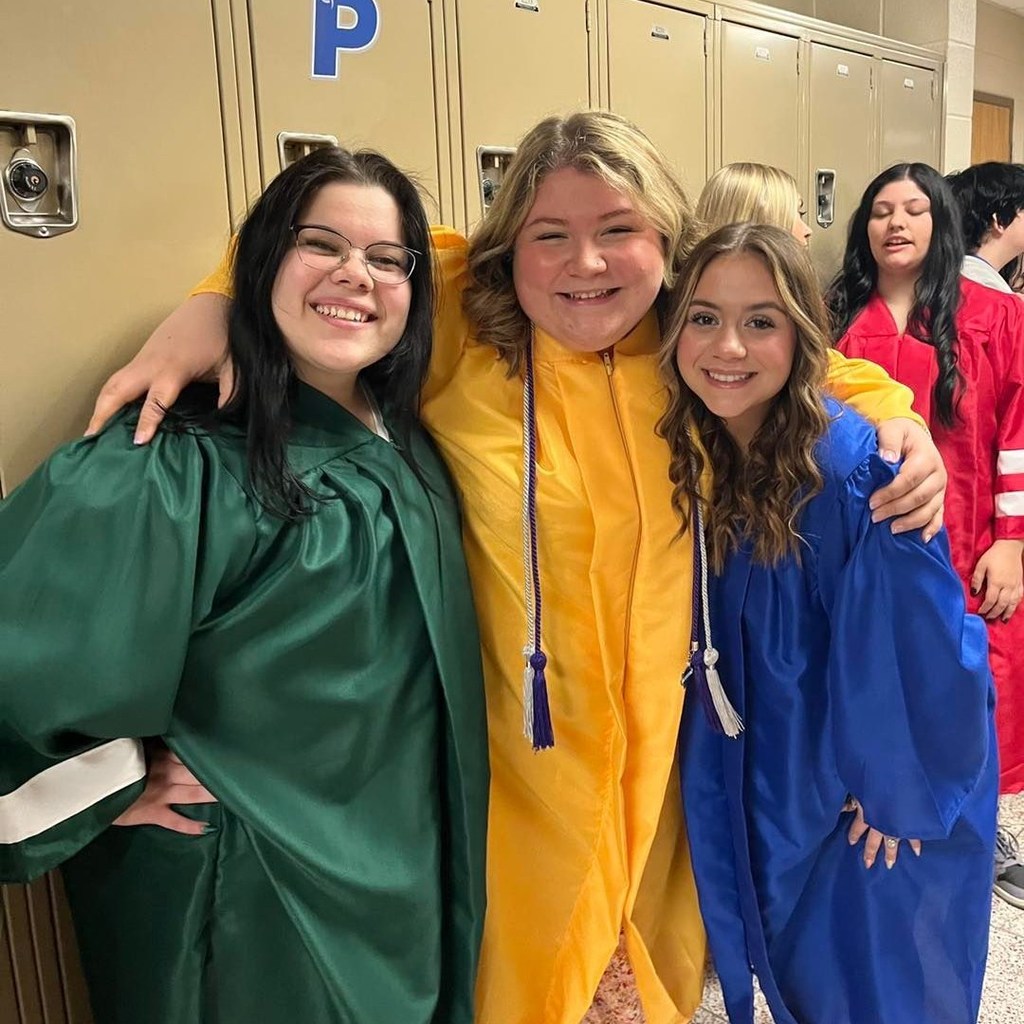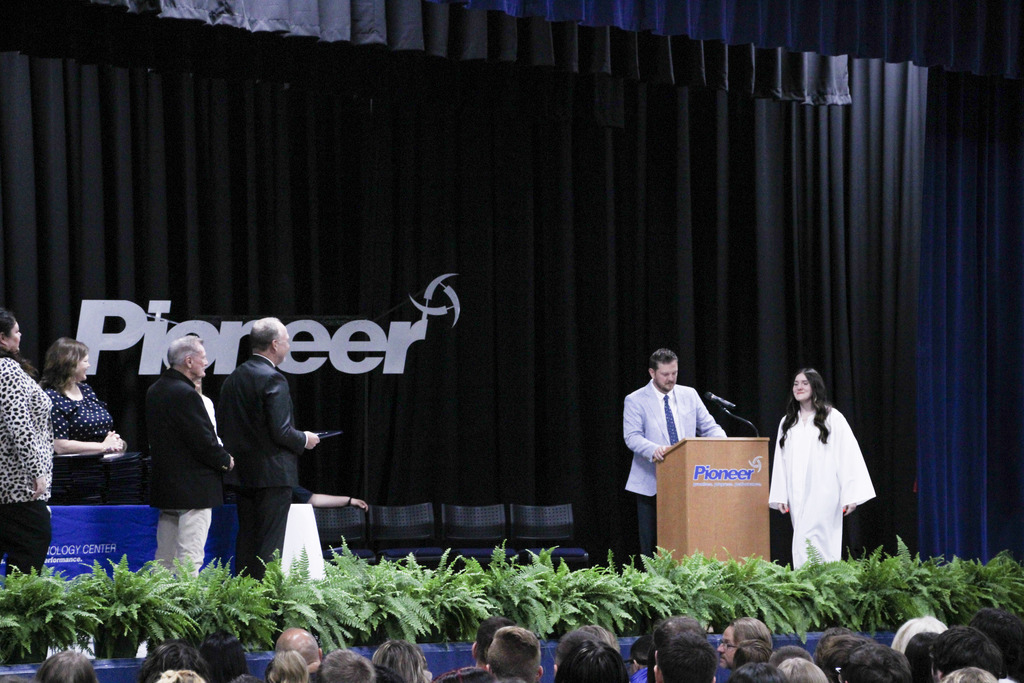 ☀️ Summer Camp Announcement! Grades 4-6 Pioneer is hosting a week-long STEAM summer camp for students entering grades 4-6. The cost is $25 and will be from June 12-15th. For more information or to register, please visit
https://tinyurl.com/PioneerSummerCamp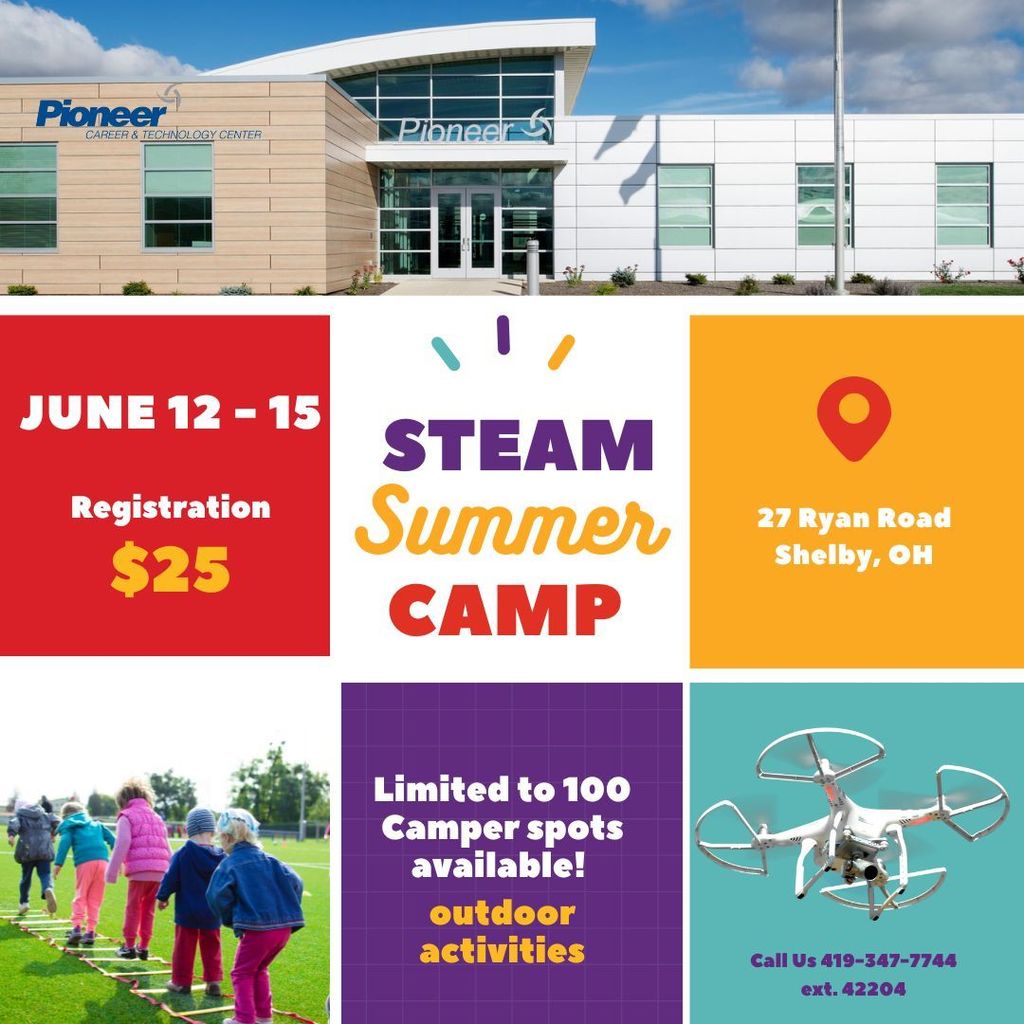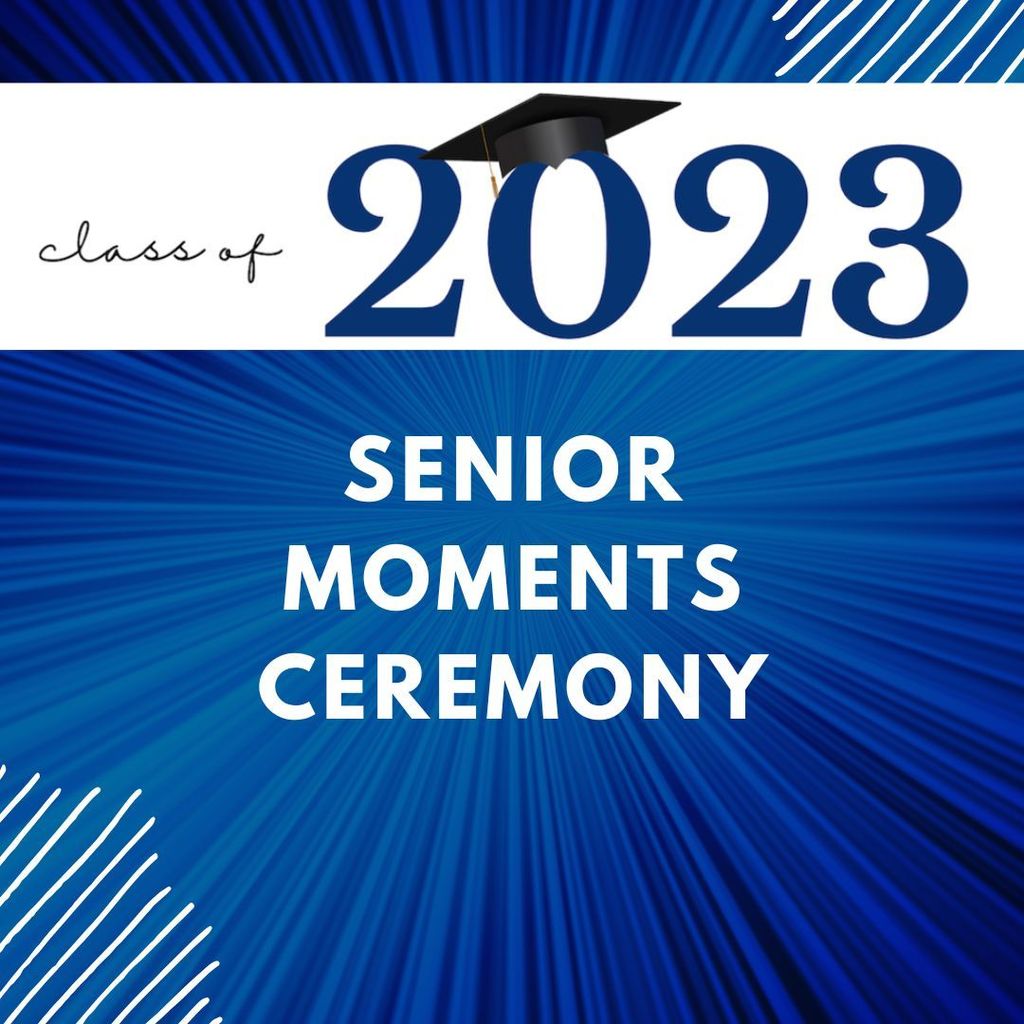 New Student Orientation is tonight! Upcoming juniors, we look forward to seeing you! Postcards were mailed with location & parking information. If you have any questions, please send a message or give us a call. #PioneerCTC #Classof2025

Celebrations continue, Thank you to Red Beard Seasonings, of Willard, for a delicious catered lunch today and Pioneer Cafe for a fan favorite dessert, in honor of staff appreciation. Our staff goes above, our students go beyond! For both team members & students, Pioneer is the place to be! #StaffAppreciationWeek #PioneerCTC #supportlocal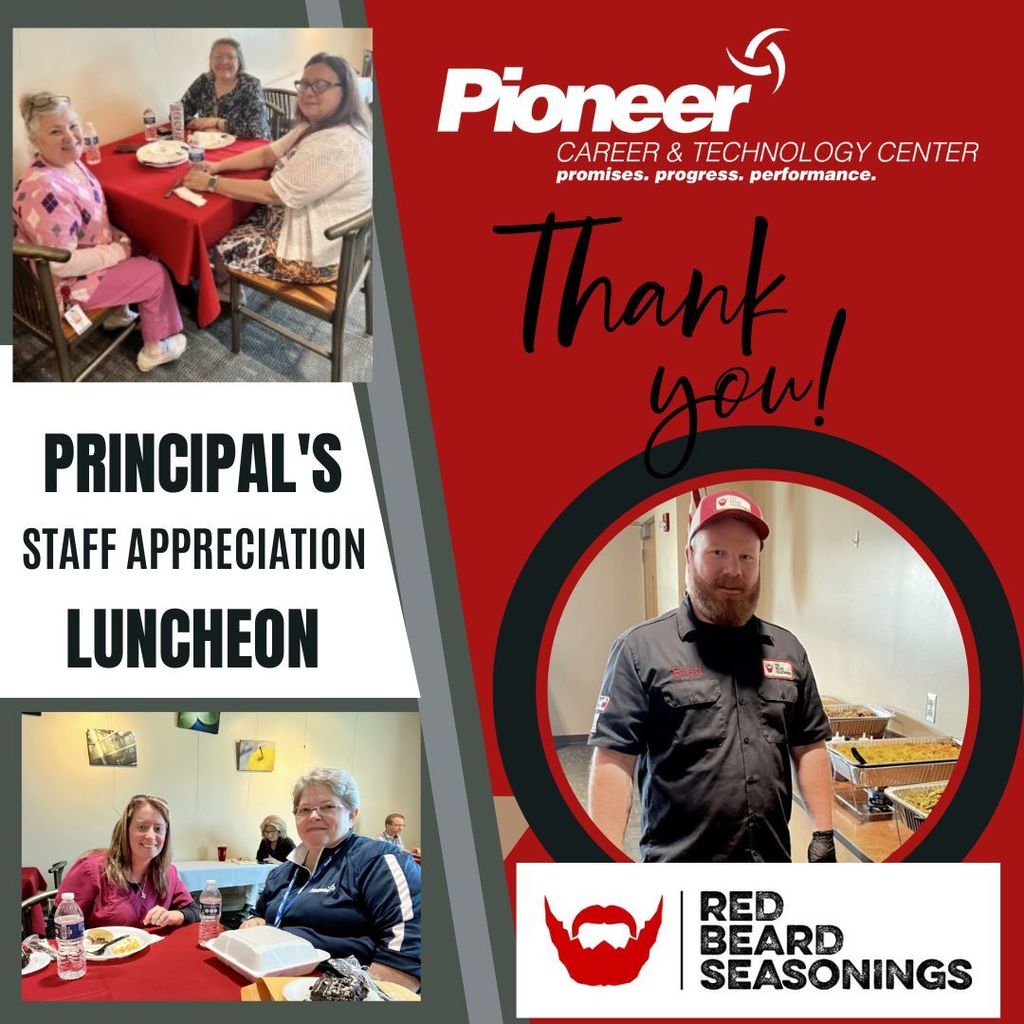 Happy Staff Appreciation Week to all of our amazing leaders here at Pioneer! Your hard work, dedication, and commitment to our students shines through every day. 🌟 Enjoy the week and celebrate YOU! Thank you for all you do! #PioneerCTC #StaffAppreciationWeek #PioneerPride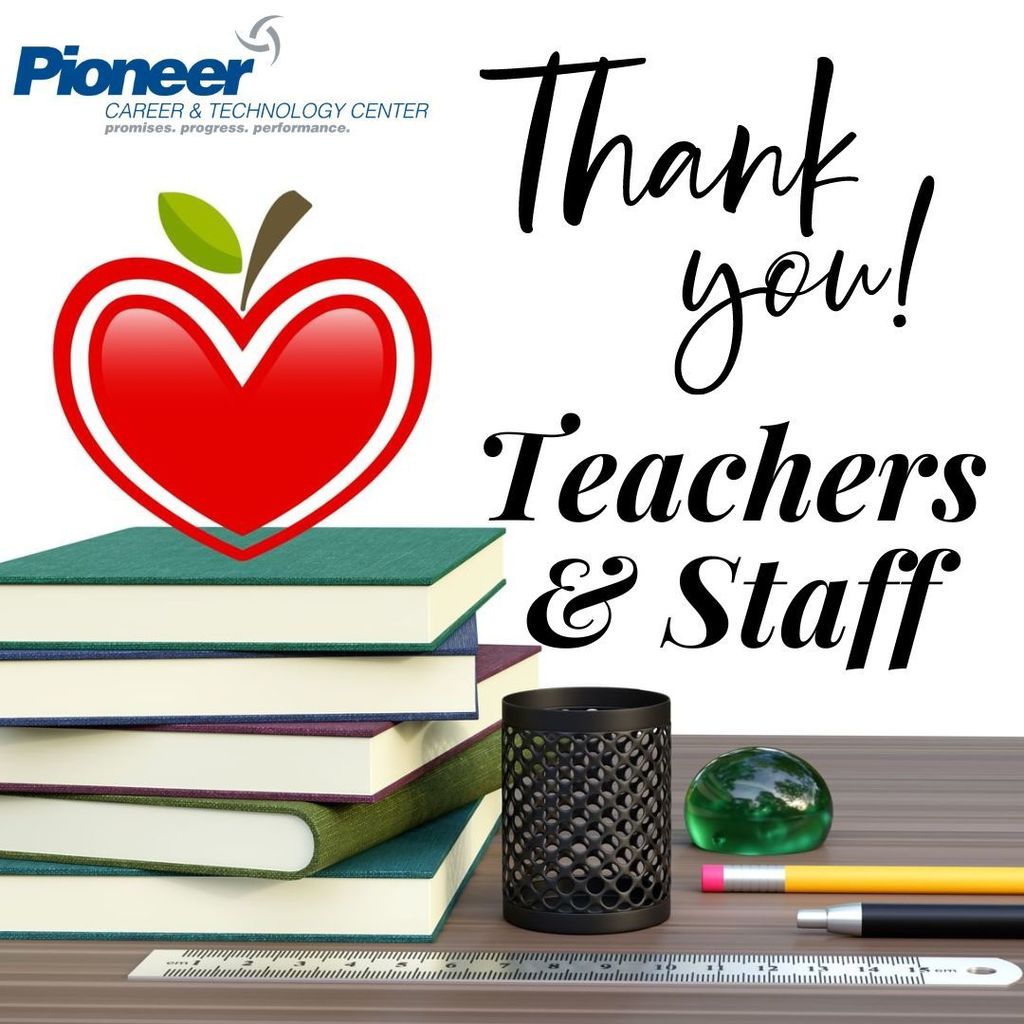 Lab of the Week Announcement - Congratulations to our Teaching Professions program with Mr. Follett! Students are currently participating in their field experience at Shelby & Crestview schools. They are getting the hands-on training to gain knowledge & real world experience. Great job Teaching Professions, keep up the great work. #PioneerCTC #Skills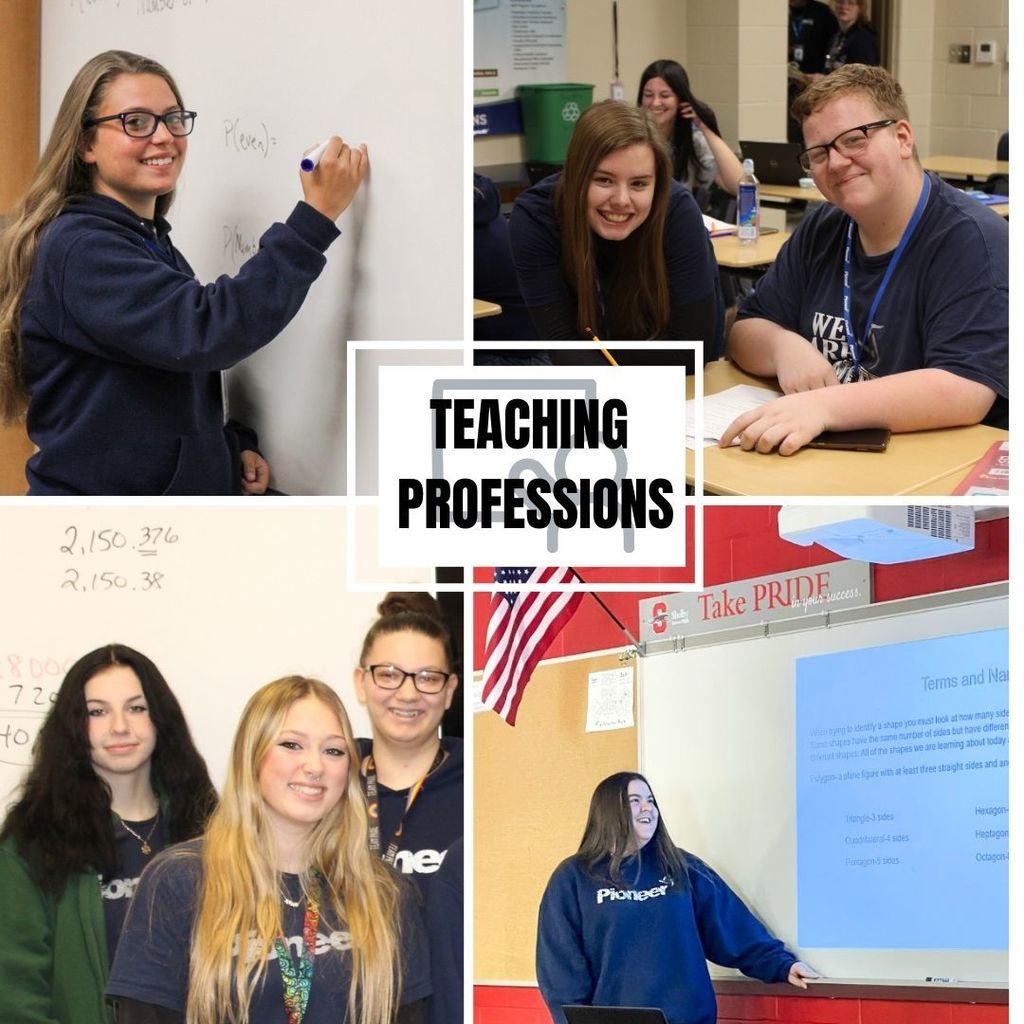 Tickets for Pioneer's Senior Moments Ceremony were distributed to students on May 2nd and May 3rd. If your student is on Early Job Placement or was absent on those days and not in the building, your tickets have been mailed home. We look forward to celebrating this milestone with you! #PioneerCTC #Seniors